The Power of SmartLipo
Published on February 12, 2019 by
Kole Plastic Surgery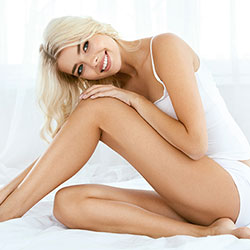 Liposuction has long been one of the most popular procedures available. The ability to remove precise amounts of body fat in order to improve the appearance of a person's figure is an idea that appeals to a lot of people. Over the years, a number of advancements have been made in the field of liposuction that have expanded on what is possible through the procedure.
At Kole Plastic Surgery, we offer SmartLipo, a cutting-edge approach to liposuction that offers a number of benefits over traditional techniques. SmartLipo is a minimally invasive approach to liposuction that uses laser-assisted technology to target and destroy fat cells.
This causes less trauma to the surrounding tissue, which helps to reduce bruising, bleeding, and discomfort. Less trauma to the body means a shorter recovery period following the procedure. SmartLipo also stimulates collagen production in the skin, which will help to tighten and tone the area.
Contact Kole Plastic Surgery today to schedule a consultation for your SmartLipo treatment with plastic surgeon Dr. Edward Kole. He can help you get rid of your stubborn fat and attain your ideal body image.