Finally; a Treatment for Cellulite That Really Works!
Published on October 1, 2015 by
Kole Plastic Surgery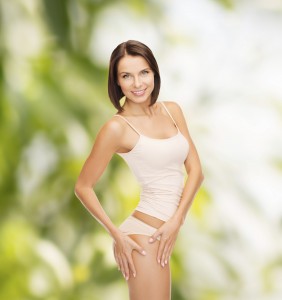 No matter what they try, people can't seem to get rid of cellulite, because not only is cellulite stubborn but also clingy. So, in the end, you will only become frustrated with all the efforts you have made. The problem in this regard is that there are some factors that you have absolutely no control over. Often the base of the cellulite problem lies below the skin and while you may have tried every treatment on the surface of the skin, the problem of cellulite will remain if the treatment cannot penetrate deep enough.
Introducing a Revolutionary Procedure, Cellulaze from Cynosure
Many surgical procedures that deal with cellulite have come and gone, failing to impress the masses. The reason for this is that the treatments didn't address the root cause of the problem, i.e. the structure of the tissues itself.
Cellulaze from Cynosure on the other hand, not only addresses the structural problems that cause cellulite and are found beneath the skin, but also attacks the tissue with a fury. Cellulite has skin tissue components consisting of:
Fat protrusions visible the skin
Depressions or dimpling of the skin from tightening of the fibrous bands
Weakened dermis leading to fat herniation
A laser assisted and minimally invasive procedure, Cellulaze from Cynosure is safe to perform and provides long lasting results.
How Cellulaze Works: A Highly Unique Approach
When it comes to the appearance of cellulite, a number of factors such as ageing, genetics, hormones, and dramatic weight changes play an important role. Connective tissue bands that are under the skin can stiffen, which in turn, causes the fat cells surrounded by them to become bigger and push up into the skin.
The cottage cheese effect or cellulite cannot be controlled, regardless of how rigorous your exercise regiment is or how strict your diet may be. One thing that can be controlled, however, is the method of treatment you opt for. Following is what you can typically expect to happen during the procedure:
With a marker, Dr. Kole will mark the areas that are to be treated
Only a couple of small incisions will be made on your skin, just about the size of a pen's tip.
This is the only minimally invasive procedure where the patient stays awake, due to administration of local anesthesia.
The Cellulaze laser fiber attached to a very small cannula is then inserted through the site of the incision.
The procedure is used to level out fat bumps, treat dimples on the thigh, stimulate production of collagen, etc. Collagen, in turn, increases elasticity and the skin's depth.
The liquefied fat is then gently suctioned out. The procedure in its entirety takes only about 1-1.5 hours.
So, what are you waiting for? Give us a call today for a complimentary private consultation with Dr. Edward S. Kole and The Kole Plastic Surgery Center who have been treating the people of the Philadelphia, Bucks and Montgomery County areas since 1998. So pick up your phone, and dial 215-315-7655 to schedule your consultation today!  Our Office and Licensed Ambulatory Surgical Center is conveniently located at:  1122 Street Rd Southampton, PA 18966