Plastic Surgery By Season
Published on August 24, 2017 by
Kole Plastic Surgery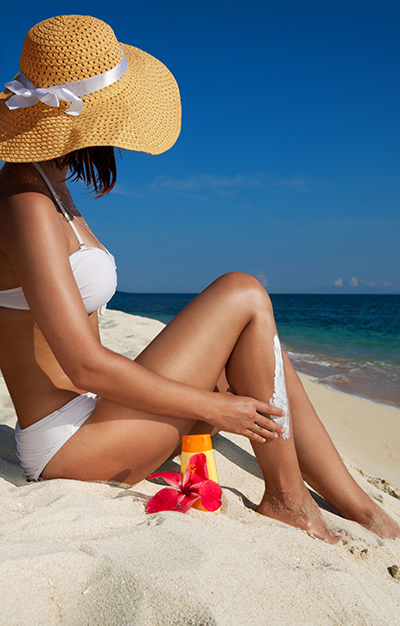 Do you only think about cosmetic procedures around the holidays? Does stubborn fat only bother you at the beginning of summer? If you find that your interest in aesthetic treatments and plastic surgery follows a seasonal pattern, you are not alone.
Holidays and Winter
From mid-December through March, your style may change a bit to include thicker, warmer clothes that may help to hide those problem areas. But winter is also the perfect opportunity to have plastic surgery. The same clothes that keep you snug and warm can diminish the effects of swelling and bruising. For this reason, many of our patients choose the winter time to have procedures like:
You will still need time to rest and recover, though, so you may want to reserve the holidays for less invasive procedures, such as Botox® and dermal fillers. The alternative is to use your holiday vacation as a time to heal and rest.
Springtime: A Fresh Start
The months from April through June is when most people do a bit of "spring cleaning," and plastic surgery offers the same "fresh beginning" before summer arrives. The weather may still be cool enough for moderately heavy clothes, and the season also has some holiday breaks to let you rest. Springtime is perfect for body contouring procedures like:
You can take the opportunity to also change your hair and makeup to give yourself a whole new start when summer arrives.
Summer Vacation
Summer is probably the least popular time to have plastic surgery. The months of June, July and August are when families go away on vacation, and people spend more time outdoors. Recovery often requires avoiding sunlight, especially for laser resurfacing which requires that you stay out of sunlight for at least six weeks. If you do choose to have cosmetic procedures during the summer, we recommend that you stay with treatments that require little to no downtime, such as:
If you have extended time off during the summer months, this may the best time for plastic surgery, but plan to spend at least one to two weeks inside resting.
Autumn: A Time for Change
September through early December is a time when nature undergoes a transformation, and this may be the best time for you to have your cosmetic procedures. Choosing to have surgery in autumn means that you will be fully healed before the holidays, and your fall sweaters can hide any swelling and bruising. The best autumn plastic surgery procedures are:
Each season has advantages and disadvantages, so we recommend that you discuss your options with Dr. Kole during a consultation in order to make the best plans for you and your schedule.