FAQ's About "Mommy Makeover" Surgery … What women should know.
Published on April 13, 2016 by
Kole Plastic Surgery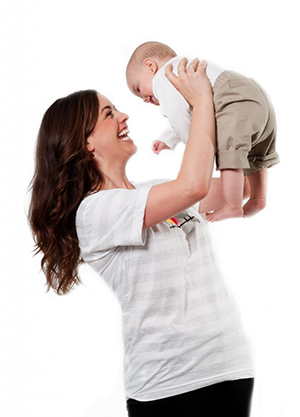 They say becoming a mom is not the hard part, what's hard is dealing with the kids as they grow up and start to make a mockery out of all the rules. Mothers though, have to face another kind of problem, one that is more physical in nature and has to do with how they look and are perceived. Looks can play an important role in a person's life. When you become a mother however, your body can start to change, leaving you flabbergasted at the results.
Your breasts may become sagged, deflated etc. The same is true with your abdomen. Keeping the child in it for 9 months can take its toll on your abdomen and it may loosen up or loose shape. So what do you do? You go for a Mommy Makeover, or at least, that is what hundreds of thousands of mothers have been doing lately.
For women that want more information in this regard, here is a low down of the common questions asked and the answers for these commonly asked questions.
What is this?
The word mommy makeover is self explanatory; the two most affected parts of your body after child birth are your breasts and your abdomen. This makeover looks to rejuvenate these two parts. The breasts can often be deflated and sagged after a child birth while your abdomen may show signs of bulging and stretch marks.
What will happen at my First consultation?
Most women dread their first consultations, when in fact, they shouldn't. You aren't transformed or rejected at your first consultation. In the first meeting, Dr. Edward S. Kole will simply ask you regarding your medical history and take a look at your body with regards to the surgery. Once that is done, together we will devise a treatment plan in consultation with you. Your feasibility will be taken into account.
Can You Have More Kids After the Mommy Makeover?
Often, women want to go through a mommy makeover as soon as they have had their first child, not withstanding that they may have to have kids in the future. You can become pregnant again after a mommy makeover but it is not recommended at all, since the results might not be the best if you stomach stretches again following a tummy tuck. So if you are looking to have kids in the future, it's better for you to wait and have kids before going for the tummy tuck and breast reduction/lift.
What is the Best Time to have this Makeover?
The best time to have this makeover is once you have finally completed your child bearing and will not be looking to get pregnant in the future. Also, you will need to make sure that you are at a stable weight before you go for the surgery, because sudden rise and sudden fall can hamper the results.
If you live in the Philadelphia, Bucks County or Montgomery County area and want the best mommy makeover in town, contact us at www.koleplasticsurgery.com or visit The Kole Plastic Surgery Center at 1122 Street Rd Southampton, PA or by calling 215-315-7655.