Simple Summertime Makeovers Transform Your Appearance with Little Downtime!
Published on July 11, 2017 by
Kole Plastic Surgery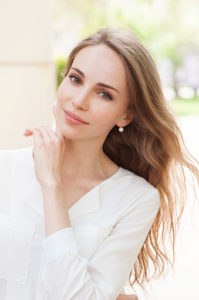 For many adults, summer means a slower-moving lifestyle and possibly some vacation time. If you've been considering a cosmetic procedure, the relaxing summer months may be the best time to have it done!
A Summertime Makeover for Mom
Summertime provides time off for families and one trendy makeover that many mothers choose to undergo during summer is the popular Mommy Makeover.
A Mommy Makeover combines a breast lift, breast augmentation (or reduction), along with body sculpting through liposuction, to rejuvenate your figure while the kids are away at summer camp or visiting the grandparents. You can recover from this procedure in about two to three weeks, and be in tip-top condition in time for the busy back-to-school rush at the end of the season.
Best Procedure Picks for Summertime
Some cosmetic and plastic surgery procedures require short recovery periods, making summertime the ideal season to take just three vacation days followed by a weekend so you can have and then recover from your procedure. After the long weekend, you will return to work looking more refreshed than if they had taken a Caribbean cruise!
Cosmetic procedures that require relatively short recovery periods include some of the most popular procedures performed in the United States:
Other ideal summertime procedures include rhinoplasty (nose surgery), ear-pinning surgery, cheek or chin implants, lip enhancement, and facelifts, as well as neck lifts. You may also choose to combine procedures to achieve a more comprehensive makeover.
Sun Safety
While summertime is an ideal time for a makeover, it is important to note that many procedures require that you avoid sun exposure. It is imperative that you use a good sun protection product whenever you go outdoors in the summer. Our clinical skin-care specialists can recommend the ideal medical skin care products to help you protect your summer skin.
If you've been dreaming of transforming your appearance with a summertime makeover, don't wait a minute longer… now is the ideal time to schedule a free consultation at The Kole Plastic Surgery Center.