Are Small Breast Implants Common?
Published on July 5, 2017 by
Kole Plastic Surgery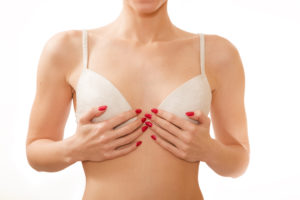 The stereotype about breast implants is that you wind up with huge breasts, turning A cups into D cups or B cups into DD cups. However, there are many women who only want to see a small or moderate increase in the size of their breasts, or even just an improvement in the shape of their breasts. Many women get smaller breast implants to achieve these goals.
Choosing Your Implant Size
When you are getting a breast augmentation, choosing the size of the implants is a very personal choice. You should remember that you should get the look you want and shouldn't be influenced by family or friends. For example, some women's main goal is to improve the shape of the breasts; some women want to see a size increase that still looks and feels natural; and sometimes the women's goal is to simply have breasts that are much larger and not that natural appearing.
When it comes to achieving a natural look, small to moderate breast implants are the way to go. You can significantly increase the size of your breasts and improve the issues of breast shape without using very large breast implants. Smaller implants will lead to a more natural shape, and don't run the risk of excessively stretching the skin leading to stretch marks.
When choosing the size of your implants, several steps can be useful for determining the right choice:
Look at the implants – Dr. Kole will let you look at and touch the implants and even let you try on silicone sizers. This gives you a really good idea of what different sizes will look on your body much more effectively than, for example, just reading about volumes.
Look at before and after photos – Look at before and after photos that have information about the volume of the implants and the size of the breasts before and after surgery. This allows you to get an idea for the enhancement difference made by various sizes of implants especially with the type of frame you have.
As you go through the process of choosing breast implant size, type, shape, and procedure, Dr. Edward S. Kole can walk you through your breast augmentation options and provide a professional opinion as to which implant types and size options are most compatible with your aesthetic goals.
To schedule a consultation about whether smaller breast implants are right for you, call Dr. Edward S. Kole at 215-315-7655. We are conveniently located at 1122 Street Rd Southampton, PA at the junction of Philadelphia, Montgomery County and Bucks County.