Which Breast Implant Shape and Size Is Best? Philadelphia area Plastic Surgeon Explains
Published on December 28, 2015 by
Kole Plastic Surgery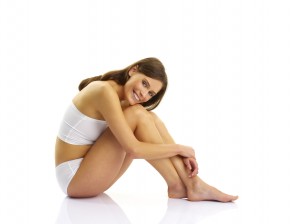 Patients electing to have breast augmentation surgery face many more choices today than in the past — breast implant options now vary in shape, size, texture, and style. Determining implant size and shape are two of the most common choices that patients struggle with. Many patients worry about getting breast implants that are too big, leading to concerns that they will end up choosing a smaller size, and later wish they had gone larger.
There are many factors to consider to find the right size and shape, and that a size that may seem too large on one patient may be appropriate for another. Therefore, patients should avoid comparing themselves to friends, using the implant size and shape their friend chose as a template for selecting the shape and size that might be right for them. Women must remember that their final breast size is equal to the size you start with plus the size of the implant.
Women who want a drastic unnatural breast enhancement need to be aware of the risks associated with extremely large breast implants. Breast implants that are too significantly too large for a persons frame can potentially lead to symmastia, a condition that can occur when two implants are so large, they lift the thin skin from the breastbone, essentially merging the breasts together.
At his Southampton, Bucks County PA plastic surgery practice, Dr. Edward S. Kole routinely uses silicone external tear dropped shaped sizers that are placed in a special sizing bra to help give patients a good idea of what size breast implants will best create the silhouette they are looking for. Prior to surgery, he selects a range of breast implant sizes that could potentially work to achieve the look the patient wants. During surgery, sizers (disposable temporary implants) are used to decide the exact implant needed. Once the optimal breast implant size and shape is determined, we remove the sizer, select the appropriate implant for surgery, and places it inside the breast pocket.
To schedule your complimentary private consultation, please contact our office at 215-315-7655. The office and private licensed ambulatory surgical center is located at 1122 Street Rd Southampton, PA 18966.