What to Expect When Getting a Brow Lift?
Published on January 26, 2017 by
Kole Plastic Surgery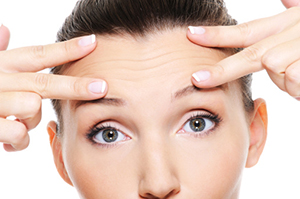 Brow lifts have become a facial surgery standard for people over 50 or 65 years old to get owing to the fact that people commonly begin to experience weak muscles and lose elasticity in their skin. This leads to a development of heavier lids and frown lines that can seriously mar the looks of a person.
If you have a multitude of frown lines and sagging in your forehead and upper eye area, you may qualify for a brow lift. However, there are certain things that you need to consider for a brow lift. The following are what you can expect pre and post facial surgery.
Pre-Operative Surgery Evaluation Process
One of the most important steps in your brow lift is the preoperative-surgery evaluation process you need to undergo. This is extremely important as it will help to determine the kind of brow lift you qualify for and whether you're a good candidate for it or not.
Even so, your surgeon will ask you to:
Limit consumption of alcohol
Limit or eliminate smoking
Proper hydration to boost your skin's recovery
Disclose previous medical history as well as use of blood thinners
Brow Lift Surgery
Brow lift surgery is not always non-invasive and based on the condition of your skin, tissue and muscles; you may have to undergo a plastic surgery procedure. If you're being operated on, you will be administered a local anesthesia and either sedation or general anesthesia and incisions will be made on your forehead, as closely as possible to your hair line, in order to ensure you do not end with any visible scars.
Your scars and incisions made on your forehead will be based on the kind of facial surgery you qualify for. For example: If you get a full brow lift, you might end with an incision from one end of the ear to the other across the top of the scalp. On the other hand, if you get an endoscopic brow lift; you could end up with only minor cuts on the scalp.
Keep in mind that if you qualify for a non-surgical procedure, you won't have so much to worry about. Dr. Edward S. Kole will simply identify key areas on your forehead and inject it with a solution like Dysport or Botox that will tighten the muscles and eliminate the presence of frown lines and sagging.
Post Surgery Evaluation Process
Once you're done with your brow lift surgery, you do have to follow a post surgery process in order to ensure there is no bruising, the incisions heal fast and there is minimal scaring from them. You will have to:
Use cold packs for any swellings
Experiencing pain is common but you will be analgesics and antibiotics.
Coming back a few days after the surgery to get your incisions and sutures evaluated.
Removal of sutures after 7- 10 days after surgery.
You can expect to be completely back to normal within a few weeks and your new brow lift will last for a several years. If you're looking for an experienced board certified plastic surgeon, or have any questions call us now at 215-315-7655 or contact us by filling out our form online to get a free consultation with Dr. Kole of The Kole Plastic Surgery Center.