What is the Best Age for a Facelift?
Published on May 9, 2018 by
Kole Plastic Surgery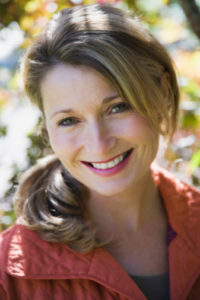 Plastic surgery, of any kind, is a highly personal decision. It is important that you are ready emotionally, physically and financially before committing to plastic surgery. Patients who are fully prepared and understand what surgery can and can not do for them will have better aesthetic outcomes. There is no "perfect" age to have a facelift performed but there are some things that you should consider when debating the right time for you to engage in facial surgery.
Surgery is a significant experience in your life and a fairly large financial investment. For these reasons, you will want to aim to derive the best possible long-term results. Your unique anatomy, lifestyle habits, and personal genetics are much greater factors than your actual age. Timing your facelift is important to achieve long-lasting results and more desirable outcomes.
There are two main rules to follow when considering facial rejuvenation in the form of a facelift.
#1: Early Maintenance – Caring for your skin through a daily skin regimen, in your 20's and 30's, will help reduce the desire for more drastic solutions in your 40's. Make sure to develop good skin care habits such as:
Always wear sunscreen
Exfoliate
Drink plenty of water
Get at least 8 hours of sleep per night
Cut back on sweets and fatty foods
Stop smoking
Do a light face massage weekly
#2: Later Surgical Correction – If you have taken great care of your face but are still unsatisfied with the look of your aging skin, then it may be time for surgical correction. Facial surgery patients average between 40 and 65 years of age; however, no age is too early or too late.
There are benefits to attaining a facelift in your 50's rather than in your 60's:
Better surgical outcomes due to increased skin elasticity. Our skin loses elasticity as we age, increased elasticity will make for improved results.
Safer surgical experience. Surgery becomes more of a health risk as we age.
Longer length of time to enjoy your results. The sooner you have your surgical procedure, the sooner and longer you can relish in your new beauty.
Younger patients tend to have quicker recovery times. The younger you are the greater capacity for rapid healing.
What Do I Do Next?
If you are considering a facelift, contact Dr. Edward S. Kole at The Kole Plastic Surgery Center to schedule a complimentary consultation. We welcome patients from all around the Philadelphia, area and are happy to explain more about our facelift surgery so you can make the decision that's right for you.