Preparing for Eyelid Surgery
Published on January 25, 2016 by
Kole Plastic Surgery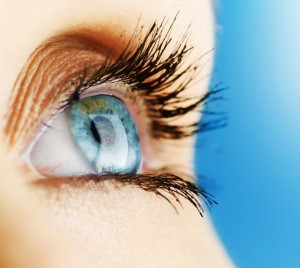 Despite all the technological advancements, pain relievers and anesthesia, there is a certain level of uncertainty, confusion and nervousness before undergoing any kind of a surgery. This is particularly true in case of eyelid surgeries which is considered to be one of the most sensitive plastic surgery procedures of all.
Many people fail to realize it but the truth is that pre-surgery preparation is extremely important to ensure satisfying results. When preparing for eyelid surgeries, it is imperative to be in the best mental and physical state.
Before surgeries, patients are often provided with a standard guideline of "dos and don'ts" which, if religiously followed, can produce dramatic results while ensuring utmost safety during the procedure. As Dr. Edward S. Kole is one of the trusted cosmetic plastic surgeons in the region, we offer some advice to any individual who has decided to undergo an eyelid surgery. Here are some of the preparatory measures that you should consider:
Have a friend or a family member drive you to the ambulatory surgical center or hospital where the surgery is going to take place. Also, ask them to drive you back home post surgery as the after-effects of anesthesia will deem you unfit to drive.
Avoid unnecessary physical movements such as bending, lifting or other activities like exercise that can increase the flow of blood circulation to the eyes.
Try to keep everyday necessary items within the reach of your hands, such as kitchen utensils and bathroom items to keep your movements minimal.
Get done with all the important household chores before the surgery because the plastic surgery will not allow you to unload the washing machine or load the dishwasher for several days.
Avoid winds, fans, drafts, convertibles, and sunlight to avoid squinting.
Prepare your meals in advance; because post-surgery, you will not be allowed to expose your eyes to intense heat. It's a good idea to keep oneself replenished with ample supply of fresh fruits and vegetables to facilitate quick recovery.
Avoid taking aspirin, Ibuprofen, or any other anti-inflammatory medications at least 2 weeks prior to the surgery. This guideline is also applicable to any over-the-counter drug you are taking such as multi-vitamins and nutritional supplements. Such products are known to alter the regular healing process and can potentially interact with your prescribed medicines in an undesirable manner.
You will have to give up on smoking at least a week prior to your eyelid surgery. This is extremely important because smoking not only slows down the healing process, but it also increases the risk of complications in your case.
Although this point is applicable post-surgery, it's highly important to keep up for long-lasting and safe results. Avoid putting too much stress on your eyes for a minimum of 2-3 weeks post the surgery. While you would be tempted to get your hands on the TV remote, it is best to not watch television or read anything.
Looking for a cosmetic eyelid surgery solution? Get in touch with Dr. Edward S. Kole, the chief plastic surgeon at The Kole Plastic Surgery Center in Southampton,Pennsylvania and obtain the most pleasing cosmetic surgery results at affordable rates. Just call at 215-315-7655 for a free consultation today!