What is the difference between Juvederm Ultra and Juvederm Ultra Plus and Juvederm Ultra Plus XC?
Published on June 28, 2016 by
Kole Plastic Surgery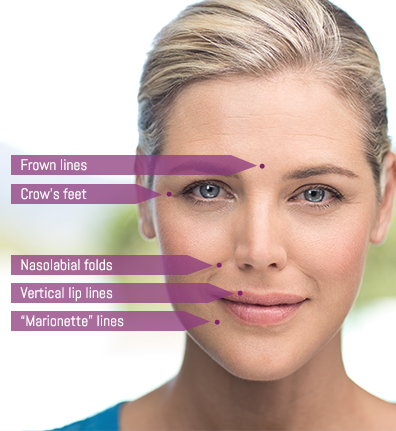 The rise of cosmetic surgeries has been something which can be accredited to celebrities in their quest to look younger and defy their age. One such cosmetic procedure that has quickly garnered acclaim and appreciation has been the use of injectable fillers. One of the most common injectable fillers which has been used by people numbering in hundreds of thousands is Juvederm. There are different categories and choices even in terms of injectable fillers. Three of them, Juvederm Ultra, and Juvederm Ultra Plus and Juvederm Ultra Plus XC are often seen as being similar to one another.
This article will get rid of that myth and highlight how the two fillers are different from one another.
What both of them have?
Juvederm Ultra, Juvederm Ultra Plus and Juvederm Ultra Plus XC are made up of the same core products. Before looking at the differences, here is a look at some of their similarities:
The fillers are made using a process which is known as HYLACROSS
The results of the fillers are predictable as compared to other alternatives in the market.
They work to their fullest when injected into the dermis.
Both of them are designed to smoothen our skin and iron out the wrinkles
The use of Hyaluronic Acid is made in both cases.
Key Differences
Unlike the popular perception, there are plenty of differences that exist between the fillers. While they may be used for the same purpose, the degree of results that they provide tends to differ greatly.
Price
The primary difference between them is price. Juvederm Ultra Plus is slightly more expensive than Juvederm Ultra and Juvederm Ultra Plus XC  is slightly more expensive still because of the XC contains a small amount of the numbing medicine lidocaine.  The Juvederm Ultra Plus and its's XC counterpart also lasts slightly longer before being degraded by your body.
Ironing Out Wrinkles
Yes, both the methods are extremely capable at ridding your face of the fine lines and wrinkles that have haunted you. Yet, if you go into greater details, clinical studies have shown that the results of Juvederm Ultra was bwtter suited for finer and medium wrinkles while Juvederm Ultra Plus and Juvederm Ultra Plus  XC was suited better for deeper wrinkles and folds.
Cross Linking
This is a more technical difference. The viscosity of the gel is where this difference lies at. Since both of them have cross linking formulas, they are stable and have an enhanced performance. Yet, the cross linking of Juverderm Ultra Plus and its XC counterpart is higher than Ultra Plus which means it is thicker and offers a better filling for wrinkles and fine lines.
What Issues can each one of them work well with?
Juvederm Ultra can work well with:
Correction of acne scars
Treating wrinkles in their early stages
Making subtle changes to the Lips
On the other hand, Juvederm Ultra Plus and Juvederm Ultra Plus XC can work well with the following:
Considerable Lip enhancement
Nasolabial folds
Compensation of greater loss of volume on the face
Facial Shaping
If you are still unsure, contact us at Kole Plastic Surgery to consult with Dr. Edward S. Kole about the procedure best suited to you! The most important thing in a cosmetic procedure is making the right choice. Injectable fillers alone cannot help you. You need a good doctor for that, so contact us at The Kole Plastic Surgery Center and get professional cosmetic procedures done with ease by an expert in filler procedures. Contact Dr. Edward S. Kole for your complimentary filler consultation by calling 215-315-7655 today.