Why Lip Augmentation is the Latest Craze
Published on September 12, 2016 by
Kole Plastic Surgery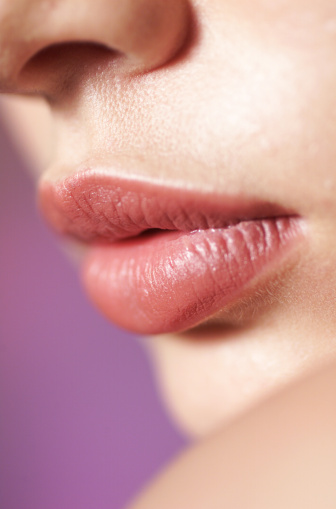 Lip augmentation is the one cosmetic procedure which never goes out of style. Over the years, the procedure has improved. Today, it is more effective and produces more discreet results. Lately though, it seems that everywhere you turn to, you'll see someone with full, plump lips. Gone are the days when only a certain number of people could boast of having natural, Angelina Jolie-ish lips. Now everyone's got those gorgeous pouts and can feel special about their luscious smiles.
Whether you've undergone the procedure, are considering getting it done, or are wondering why it is so popular nowadays, here are the reasons that have made lip augmentation the latest craze in plastic surgery all over again:
The Celebs are doing it
There's no denying that your favorite female celebrities are responsible for helping keep the lip augmentation spark alive. While some celebs have naturally luscious pouts like Scarlett Johansson and Angelina Jolie, other celebrities like Megan Fox and Kylie Jenner have only enhanced their looks by getting a lip augmentation that complements their faces.
Kylie Jenner, in particular, has a huge fan following and when she sported her new pout, her fans jumped on board, getting the same procedure done as well. This in turn led to a larger demand for lip augmentation on a global level.
Pout for the Photo
Our love for social media has also sparked an increase in people getting lip augmentation done. With Instagram and Snapchat allowing one to document their lives with breathtaking, jaw dropping images, it is natural for one to want to look their best.
With lip augmentation, many people are sporting awesome pouts which make people follow and give them more likes. People running makeup blogs, in particular, get this process done so they can give reviews on lipsticks and glosses or give tutorials on how to create a stunning look with them.
Minor Procedure, Major Makeover
By far, the biggest thing that lip augmentation has in its favor is that it is a minor process which completely changes the entire outlook of your face. For anyone considering getting cosmetic surgery done on their face, lip augmentation offers a great solution. There are plenty of different kinds of fillers and fats which can be injected to give the perfect look such as Juvederm® Ultra.
Moreover, there are semi-permanent and permanent options to choose from which means that if you are trying out lip augmentation, you can sport your new pout for a few months before you decide to make it permanent. If you are happy with your look, you can get it again. If you do not like the new pout, try a different lip filler or just go back to being the old you.
Safe and Painless
The biggest pro for lip augmentation is the fact that it is a safe and painless process with instant results, has minimal side effects and requires little aftercare. However, it is still necessary to get your lip augmentation procedure done by a Board Certified plastic surgeon.
There are still mishaps which can happen to make you regret getting lip augmentation but in the right hands, you can walk away with a new smile in a few minutes. If you're looking to get lip augmentation, call Dr. Edward S. Kole of The Kole Plastic Surgery Center at 215-315-7655 or contact us by filling out our online form to schedule a complimentary consultation.