Common FAQs about Latisse – love your lashes again!
Published on April 29, 2016 by
Kole Plastic Surgery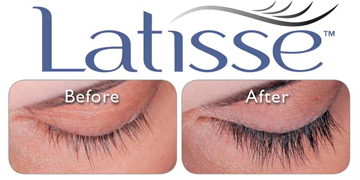 For most people who suffer from short eye lashes, Latisse eye lash enhancer is often touted as the savior that can salvage their situation and give them longer, thicker eye lashes. Yet, most of them are unaware of the intricacies of the Latisse treatment. Here is a low down on some of the common questions asked by patients from leading doctors with regards to the use of the product.
How does Latisse allow eye lashes to grow?
There are two primary ways that the product does it magic. The first is that it increases the total number of growth spouts meaning more eye lashes can grow, and it also increases the length of the eye lash growth.
When was it made and how?
The drug was approved by the FDA for use back in the year 2008. Yet, the start of the product could be described as having been somewhat of an accident. As an eye drop started to have a side effect of increasing eye lash growth, a company went ahead with the idea and perfected it in the form of Latisse eye lash enhancer with a proper applicator for the application of this treatment to your eye lashes.
How long does it take to Perform?
Growing your eye lashes can take some time. Most people that make use of the product are able to see results in the first 8 weeks and it takes around 16 weeks for the eye lash enhancer to become fully functional and produce maximum results. The growth using this product is gradual, there is no transplant of hair involved, and all that is happening is natural which means it is likely to take some time. The growth for each patient is different from the other. Once the 4 month time has lapsed, patients will go on a maintenance dose of three applications at max per week.
What are the Other Treatments alternatives?
At present, there are no other treatments for the growth of longer, thicker eye lashes. This is the only one that has been approved by the FDA for this purpose.
What Side effects can we expect?
Like most other medicinal procedures, this too has some side effects which can occur in patients with regular usage.  These include:
Dryness of the eye
Darkening of the skin in and around the treated area
Redness of the eye
Irritation in the eye
Redness of the eyelids
Can you do it alone with Latisse or do you need a prescription?
Like other FDA approved drugs, there are certain restrictions placed on its use. One such restriction is the fact that it can only be used once it has been prescribed to you by a proper medical professional. There are also some risks and precautions involved in the used of this product , one of which is making sure you clean the excess Latisse eye lash enhancer as soon as you can using a soft cloth to prevent unwanted hair growth.
Do you want to get a Latisse Prescription? Then contact us at Kole Plastic Surgery Center today! Call 215-315-7655 to see if Latisse is right for you.