Pros and Cons of Using Latisse®
Published on June 16, 2016 by
Kole Plastic Surgery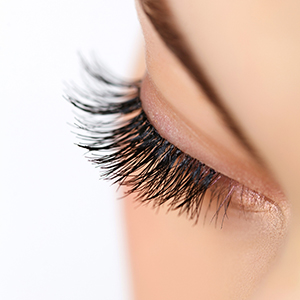 Thick and long eye lashes are considered seductive and add beauty to the face of the female sex. This is the reason why most women use mascara and falsies to make their eyelashes look even darker and thicker. Latisse® is a solution that can be applied on the eyelashes (after the approval of doctor) to grow them and make them appear thicker, longer and darker. If you have seen advertisements of this product, you may already know its benefits but apart from all the glitters, there are also some potential harms of using Latisse®. Here are some pros and cons of using Latisse® on your eye lashes.
Advantages of Using Latisse Solution:
You may already know a list of all the advantages that you will have in your persona, as well as those that most celebs babble on the screen, but here are two scientifically proven advantages of using Latisse® solution on your eyelashes.
Using the Latisse continuously for 16 weeks will make the length of your eyelashes increase by 25%. The thickness and fullness of your eyelashes will be increased by approximately 98%.
Latisse is the only drug approved by the Food and Drug Authority (FDA) for the treatment of hypotrichosis (thin eyelashes) which makes it quite safe and effective to be used on the eyelashes.
Disadvantages of Using Latisse Solution
It is not that all the side effects mentioned below are likely to affect you, but it is just an indication that you might be facing some problems if you use Latisse® on your eyelashes. Here are some potential side effects of Latisse®.
Around 4% of regular users of Latisse witnessed that the application of Latisse on their eyelashes caused itching in their eyes and resulted in redness of eyes.
Latisse can change the color of the user's iris. It can cause the pigments of the eyelid to produce more color thus turning them brown. This has been the case with some users of the parent compound when used as eye drops rather than using the brush applicator for eyelash enhancement.
Even after 16 weeks of regular application you have to apply the Latisse solution continuously on a daily basis so that the eye lashes can remain thick, long and dark. Stopping the use Latisse® will gradually return your eye lashes back to the normal pre-usage state.
Apart from all the risks associated with the application of Latisse® most Americans are using this drug. Remember that Latisse is not a cosmetics product. It is a drug and can only be purchased after the prescription of a doctor. If you too want to use Latisse® then contact Kole Plastic Surgery Center, who is committed in providing patients with exceptional patient care and surgical expertise. Call us at 215-315-7655 to see if Latisse® is right for you. We are conveniently located at 1122 Street Rd, Southampton, Pennsylvania 18966.