Common FAQ's About Restylane Silk Treatment for Wrinkles around Your Mouth and Lip Augmentation
Published on August 16, 2016 by
Kole Plastic Surgery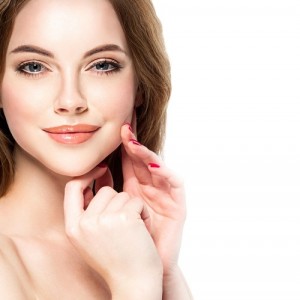 Restylane® Silk is a product of the Restylane® series that is injected into the lips of the patient to make the lips fuller and to get rid of wrinkles that appear in the surrounding areas of lips. Restylane® Silk is an FDA approved injectable noninvasive product that is widely used around the world by women who want to increase their sexual attractiveness and want to grow younger with age. Most potential Restylane® Silk users are perplexed with some questions that our experts have answered here for you.
How Does It Work?
Restylane® Silk is the first FDA approved drug for the filling of lips and the filling of lines around the lips. Restylane® Silk is a clear gel that is made from the extracts of Hyaluronic acid which is a sugar that is present in human's skin. This acid is injected in the facial tissues via ultra-thin needle which results in the restoration of the volume of your lips that has been lost overtime.
Is the Treatment Painful?
Before the treatment begins a topical anesthesia cream will be applied to your lips and its surrounding areas to numb your muscles so that you cannot feel the ultra thin needles injecting Restylane® Silk into your lips. In short you will not experience pain during the treatment.
What is The Cost?
When compared to the lip augmentation treatment the cost of Restylane® Silk treatment is much lower. One syringe of Restylane® Silk will cost you around $550.
How Long Will The Effects of Restylane® Silk Last?
The lasting of the effect of Restylane® Silk depends upon your muscle usage. Since the muscle that we are talking about is the lip muscle (which is used very often even if you are not a chatterbox) which is why the effect of Restylane® will wary away in about 6 to 9 months. But if you are an athlete or someone who visits the gym on a daily basis, then the effect of Restylane® Silk will start to diminish after 3 to 4 months. Note that in some cases users of Restylane® Silk was able to experience its effect for as long as a year.
How Much Time Will the Treatment Take?
A typical treatment will take around 10 minutes which is far less what a lip augmentation surgery takes. Also there is no down time which means you can resume your day to day activity soon after the treatment is over.
Are there any Side Effects of Restylane® Silk treatment?
There are no major side effects of Restylane® Silk treatment however most of the patients that have been treated with Restylane® Silk have occasionally witnessed "black and blue" bruises on their lips. These bruises typically take around one week to heal.
What can be done to Avoid Bruising?
Stop drinking alcohol and avoid blood thinning medications 2 weeks before you have a treatment scheduled. This may not guarantee that the bruises will not appear but will decrease the intensity of bruises that would have otherwise appeared.
Where can I avail this Treatment from?
This treatment can be availed easily from Kole Plastic Surgery Center. We provide Restylane® Silk treatment to our clients and are committed to providing patients with exceptional patient care and surgical expertise. To find out more about Restylane® Silk treatment, visit our official website or call 215-315-7655.