3 Things You Should Know about Getting Radiesse for Youthful Hands
Published on September 26, 2016 by
Kole Plastic Surgery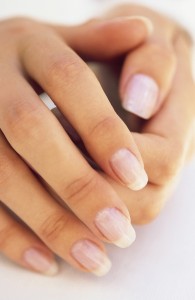 As a person ages, they tend to focus more on the wrinkles on their face, the grey color in their hair or the flabbiness and lack of tone of their body. Few people pay attention to the back of the hands which are also prone to wrinkles. Since not many people remember them when they're getting rejuvenating treatments done on their faces and other body parts, these are often seen as the biggest indicators of someone's age.
If you're looking to turn back the clock and enjoy a more youthful appearance, the Radiesse hand rejuvenation treatment is the best option for you. Targeted particularly at treating and correcting loss of volume in hands, Radiesse is an FDA approved filler which gives smooth results that look extremely natural. Nonetheless, the following are three things you should know about getting Radiesse for more your hand and skin rejuvenation:
1. Eligibility
Radiesse can only be administered to patients who are 18 years old and above. Moreover, Radiesse has a thicker consistency as compared to others. For certain skin types, this can prove to be problematic so it is best to get an evaluation of your skin type done to ensure that you get the results you want without suffering from any unwanted side effects.
If you're taking blood thinners, you will have to stop taking them as these can greatly hamper your ability to recover from the treatment and you may develop bleeding under the skin. Moreover, if you have any active skin diseases, disabilities, or past traumatic injuries to your hands, you may not be eligible to get the Radiesse filler treatment since it may aggravate these conditions.
2. Side Effects
While Radiesse is administered to the hands, it is still a minimally invasive surgical procedure and the substance can produce side effects for the people undergoing the procedure. Radiesse can trigger side effects during the aftercare period so it is necessary to pay attention to any signs or symptoms your body is exhibiting. Minor side effects include:
Redness
Swelling
Bruising
Pain
Hardened areas under the skin
Itchiness
Bumpiness
Severe side effects range from:
Edema
Cellulitis
Eczema
Hyperpigmentation
Hematoma
Necrosis
Growth of bumps, nodules, and lumps
3. Turning to the Professionals
With Radiesse, don't take any risks. Even though it is an FDA approved product and safe for use, the back of the hands are a sensitive site for injections since there are blood vessels near the surface of the skin.
The chances of accidentally injecting in or puncturing a blood vessel while administering the dosage makes this procedure rather tricky and requires a skilled plastic surgeon like Dr. Edward S. Kole to administer Radiesse. While the risk of this happening is minimal, the complications which arise because of it are serious and in some situations, may be permanent. For this reason, it is necessary to get this procedure done by Board Certified plastic surgeon.
At The Kole Plastic Surgery Center, Dr. Kole is a skilled injector and will be more than happy to accommodate your needs every step of the way. If you're looking to try the Radiesse treatment or want more information on the procedure, call us now at 215-315-7655 or contact us by filling out our online form to get a complimentary consultation.