4 Common Questions about Voluma
Published on November 14, 2016 by
Kole Plastic Surgery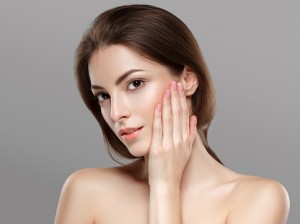 Voluma is counted among the best fillers for facial enhancements. If you're looking into getting your cheeks filled or having them become more defined, Voluma is definitely among one of the better options you could choose from. Before you opt for it though, take some time to understand the "what" and the "why" behind Voluma with these four questions.
1. What is the Active Ingredient in Voluma?
Voluma is made from a form of complex sugar known as Hyaluronic acid (HA). Since it is naturally found in the body, Voluma is both bi-compatible and bio-degradable, making it perfectly safe for use. This also lowers the risks of having an allergic reaction from having Voluma injected under your skin.
2. What Kind of Results Can I Expect From Voluma?
Results of Voluma can differ based on the condition and nature of the skin of each patient. Nonetheless, it produces good results in everyone undergoing the process. Recovery time from getting Voluma injected in one's face is also minimal and there are few cases of bruising or long-lasting pain from the procedure.
Not only does Voluma lift your skin, it also works to actively improve the texture and the appearance. Wrinkles and hollow cheeks can be minimized instantly while sagging skin and cheeks are given more strength and definition. Voluma usually produces results instantly. Results are also long-lasting and no touch-ups are necessary for almost two years or more.
3. What are the Risks?
As with any skin rejuvenation procedure, Voluma does have its own set of risks and side effects. However, these are rather minor and usually short-lived. You can expect to experience:
Tenderness or pain
Swelling
Lumps or bumps
Redness
Bruising
Temporary Itching
Discoloration
Bruising can be avoided if proper care is taken during and after the procedure. Moreover, a good skilled plastic surgeon like Dr. Edward S. Kole will ensure that the process is conducted in a safe manner to ensure minimal chances of bruising. In certain cases, you may be at risk of developing an infection or face an allergic reaction to the hyaluronic acid in Voluma. In either case, if symptoms do not go away within a few days, it is best to seek medical attention immediately.
4.     What if I Don't Like the Results?
The best part about Voluma is the increased flexibility it has. Its pliable nature allows Dr. Kole to mold the filler according to your bone structure and facial features. Moreover, if you're not happy with the results, or want to decrease the amount of Voluma injected, you can easily get it done.
With the help of an enzyme solution known as Hyaluranidase, the amount of Voluma in your skin can be dissolved to give you the results you want. While it is rather rare for someone to get this done, it is one of the major plus points of Voluma.
If you're looking for a Board Certified plastic surgeon or have any questions about the Voluma treatment, contact us by filling out our form online to get a complimentary consultation or call us now on 215-315-7655.