5 Things to Consider When Opting for Sculptra
Published on December 26, 2016 by
Kole Plastic Surgery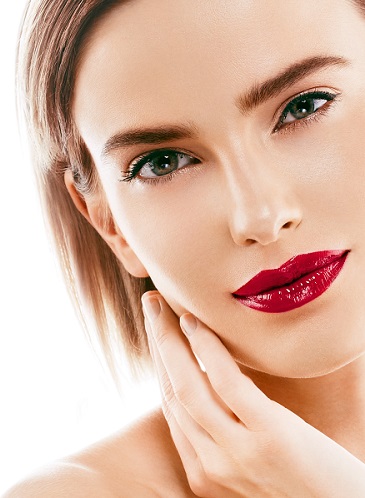 Among the different brands approved for facial fillers, Sculptra is one of the few FDA approved options that you will come across. Available in the market since 2009, its strong presence in the market might make you feel safe to opt for this procedure. Nonetheless, the following are five things you should keep in mind when considering Sculptra for your facial filling of your lines, creases and folds.
1. How is it Non-invasive?
Sculptra is completely non-invasive meaning that you will not have to undergo extensive surgery to get the look. As an injectible filler, it will be injected under your skin using a very small needle into your face which will be selected by you and Dr. Kole to achieve natural youthful results. Compared to other procedures such as getting implants, you can expect no bruising or scaring on your skin from this method.
2. What Benefits does it have?
As a synthetic version of poly-L-lactic acid, Sculptra is bio-compatible with the body. Once administered, it starts to actively boost and promote the production of collagen to help make your skin naturally younger and firmer. It works well to reduce the appearance of wrinkles, fill out hollow cheekbones and has even proven to be effective in cases where the effects of years of collagen depreciation are needed to be countered.
3. What Kind of Results Can I Expect?
With Sculptra, results vary according to each patient's needs. Each case is unique so Sculptra can work in different ways for each condition. Skin rejuvenation results from Sculptra are gradual and begin to show soon after getting the procedure done. Usually patients require up to four treatments performed three weeks apart. Luckily, once the results appear, they last for around 24 months or more so it is worth the wait.
4. What are the Risks?
The biggest risk with Sculptra is that it should only be used on the cheek area. It is not recommended for use for lip augmentation procedures or for injecting in the area under your eyes. This increases the chances of lumps forming. In severe cases one can expect:
Large lumps
Inflammation
Skin infection
Necrosis
Granuloma
Hematoma
Allergic reaction to poly-L-lactic acid or other ingredients in Sculptra
However, minor and common side effects from Sculptra range from:
Pain on site of injection
Redness
Swelling
Bruising
Bleeding
Tenderness
Itching
Sculptra has also been used extensively in Europe since its introduction in the market and there are few risks associated with it.
5. How Much Will This Procedure Cost Me?
In the market, Sculptra has a rather hefty price-tag and can be expensive. On average, a person can expect to pay around $1,000 per session.
If you have any other questions regarding Sculptra, call us now on 215-315-7655 or contact us by filling out our form online to get a complimentary consultation with Dr. Edward S. Kole of The Kole Plastic Surgery Center. In the expert hands of Dr. Kole, you can minimize potential adverse effects or problems. We are conveniently located at 1122 Street Rd, Southampton, Pennsylvania 18966.