5 Things to Keep In Mind When Planning to Get Radiesse
Published on November 21, 2016 by
Kole Plastic Surgery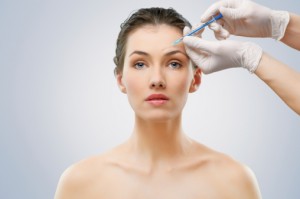 The amazing thing about cosmetic plastic surgery is that when it is done right, it produces some amazing results. On the other hand, don't just get infatuated by the look. Take your time to properly research and make an educated decision. It pays to be prepared, so if you're considering the Radiesse  as a skin rejuvenation treatment, be sure to keep the following five things in mind. Dr. Edward S. Kole of The Kole Plastic Surgery Center is the physician to help teach you what you need to know before you have any filler treatment or procedure.
1.     What are the Possible Side Effects of Radiasse?
These can range from minor to severe conditions.
Minor side effects include:
Hardened areas under the skin
Itchiness
Redness
Swelling
Bruising
Pain
Severe side effects may also be experienced by some individuals:
Numbness
Hyper pigmentation
Hematoma
Edema
Cellulitis
These side effects may occur due to three major reasons, including:
Allergic reaction to the calcium content in Radiesse – Radiesse contains synthetic Calcium Hydroxylapatite (CaHA) which reduces the chances of an allergic reaction happening but they do occur.
Improper administration of Radiesse.
Use of poor quality or expired materials or material from another country.
Never ignore any side effects you might face and seek medical attention, even for the minor ones.
2.     What is the Eligibility Criterion for Radiesse?
Patients need to be above 18 years to get Radiesse. While there are no skin tests done, it is recommended as the thick consistency of the solution can be unsuitable for a few select skin types. This greatly improves the chances of success of this treatment.
Certain medical conditions may also make you unsuitable for the process. If you have any prior injuries, diseases or disabilities, on or near your hands, you may be ineligible to get Radiesse done. Moreover, medications such as blood thinners and pain killers will have to be stopped as these can hamper the rate and success of recovery from this procedure.
3.     How Much Will This Procedure Cost Me?
The cost of Radiesse can fluctuate from $900 to $1,000 or more per session. Since each patient is different, the total cost for this treatment can depend on the condition of your skin, loss of tissue mass and the amount of sessions you need to get the desired results.
4.     Does Health Insurance Provide Coverage for Radiesse?
Health insurance companies usually do not cover treatments with Radiesse. However, there is cosmetic financing available to finance your Radiesse treatments.
5.     How Do I Choose a Board Certified Plastic Surgeon?
The best way to choose a Board Certified plastic surgeon is to get a complimentary consultation session. Treat it as an opportunity to get to know your surgeon as well as acquire information about the way they do the procedure. Don't be afraid to ask questions either. A good surgeon will understand the need to be completely transparent and won't shy away from explaining the process and what to expect when getting the treatment with them.
If want more information regarding the Radiesse treatment, call us now on 215-315-7655 or contact us by filling out our form online to get a free consultation session and your questions answered by Dr. Edward S. Kole. The office and private licensed ambulatory surgical center is located at 1122 Street Rd Southampton, PA 18966.