Do I Need Restylane® Silk Or Restylane® Lyft?
Published on May 11, 2017 by
Kole Plastic Surgery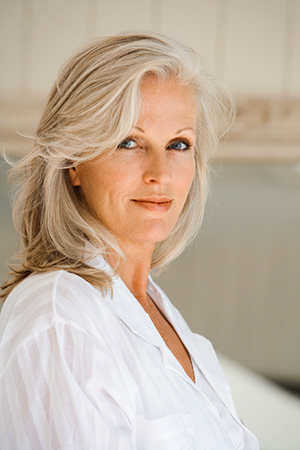 The popularity of injectable fillers has brought to market an array of products to treat common signs of aging and enhance facial features. The injections contain special ingredients that work in unique ways with your skin to soften lines, add volume and hydrate the skin. One of the most common active ingredients is hyaluronic acid which is found in the Restylane® family of products.
What is Hyaluronic Acid?
Hyaluronic acid, or HA, is an important compound for fighting the signs of aging. HA protects young skin by attracting water and binding with it. This process maintains skin volume and hydration for a flawless, glowing complexion. As skin ages, though, HA levels decrease. Without proper hydration, the skin appears duller, and the reduced volume of water means that the skin essentially "collapses" inward to form lines and wrinkles.
Restylane® Products
The unique formulations of Restylane® products restore levels of hyaluronic acid to promote a natural process that uses water to give your skin a younger appearance. The popularity of this family of products has led to the development of several specialized dermal fillers, such as Restylane® Silk and Restylane® Lyft.
A Comparison of Restylane® Silk and Restylane® Lyft
Restylane® Silk and Restylane® Lyft both contain hyaluronic acid, but of these skin rejuvenation products have some subtle differences which determine the right option for you.
Treatment Areas
Restylane® Lyft is designed to treat a broader array of age-related problems, such as lost facial volume, wrinkles not caused by muscle contractions and deep folds. Dr. Kole recommends Restylane® Lyft for patients with moderate to deep facial wrinkles as well as men and women with age-related volume loss. Restylane® Silk, on the other hand, is most appropriate for patients who want to enhance their lips without implants. Adding volume to the lips has secondary benefits, such as softening lines and wrinkles around the mouth.
Longevity of Improvements
You can expect the improvements made by your Restylane® Lyft and Restylane® Silk treatments to last six to nine months. Maintenance treatments should be performed every six to 12 months.
Choosing the Right Restylane® Product
The best way to determine which Restylane® product is right for you is to schedule a consultation with Dr. Kole to help him understand your cosmetic goals. Choosing a product on your own may lead to undesired results or insufficient improvement. He may also recommend combinations of dermal fillers and injectables to give you a more comprehensive anti-aging solution.