Dysport vs. Botox – Which Should You Opt For?
Published on March 15, 2017 by
Kole Plastic Surgery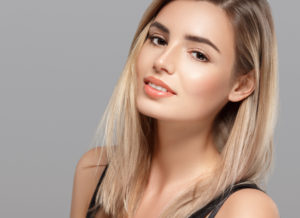 As one of the best ways through which you can get rid of wrinkles and fine lines in your forehead, Dysport is often compared to its predecessor, Botox. Botox has been around for longer than Dysport. Crafted from botulinium toxins, Botox works in the same way that Dysport does.
Injected in small doses, it is perfect to deal with small frown lines or worry lines on the forehead that can ruin your appearance by giving you a permanently worried or angered expression. While Botox has proven to be effective, it does have a few drawbacks attached to it.
Similarly, Dysport is also crafted from the botulinium toxins. It has been actively used to treat wrinkles outside of the US but has only been approved for treatment and given an FDA approval quiet recently. With the help of this, Dysport became more popular in use as well.
While they are similar in makeup, both substances are quite different when put to use. When looked at, physically, the two substances are so similar that it is hard to distinguish between them. However, if you're still wondering which is better, here are a few reasons why you should opt for the Dysport treatment when considering a non-invasive cosmetic procedure for yourself.
Natural Results
Dysport gives more natural looking results when drawing comparisons between it and Botox. With Botox, people have noted how plastic it makes a person look, in that it smoothens out the wrinkles completely while also making it pretty difficult for a person to emote effectively for quite some time.
On the other hand, Dysport yields more natural results since it doesn't "freeze" the muscles and doesn't give one a plastic appearance either. Owing to the more natural results it produces, and the fact that successfully gets rid of wrinkles, you may want to opt for Dysport.
Longer Duration Period
Results from Dysport are said to last up to 6 months or more in some people. In comparison to this, Botox only lasts for up to 4 months before it needs to be re-touched again. This can be particularly annoying, particularly since most people are not always up for to get a touch up so quickly.
In comparing costs, it would mean two sessions of Botox cost as much as one session of Dysport. For those who are looking for an inexpensive, low-maintenance mode of treatment, Dysport is going to appeal more.
What's Right for You?
For this, you need to have a consultation session with your chosen plastic surgeon. Some of them are more than happy to use Dysport while others may recommend Botox.  Moreover, depending on what you need the fillers for; you may get recommended use of other skin rejuvenation techniques. For example: Dysport is great for the forehead area while you might be recommended to use Botox for the crowfeet around your eyes.
If you're looking to get Dysport done, call to schedule a complimentary consultation with Dr. Edward S. Kole by giving us a call or fill out our form online and we'll get in touch with you soon.