The Attraction of Minimally-Invasive Treatments
Published on August 12, 2015 by
Kole Plastic Surgery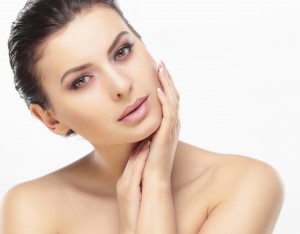 Botox® is the most requested minimally-invasive procedure amongst men and women in the United States. The American Society of Plastic Surgeons reports that in 2014, an estimated six million people had Botox® treatments. Even more astonishing is that as cosmetic procedures continued to rise in popularity last year, Botox® treatments were performed 50 times more often than facelifts. Non-surgical treatments such as Botox® and other skin rejuvenation procedures are becoming more attractive to men and women who want to look younger without worrying about scars and extensive healing.
Treatments with a Personal Touch
Innovations and advancements in non-surgical skin rejuvenation and anti-aging bring new options to men and women. Today's injectables and dermal fillers are designed to target the most common skin problems, from fine lines and wrinkles to scars and lost volume in the cheeks. As the new products came to market, plastic surgeons developed techniques to maximize the results of the products both as stand-alone and combination treatments. As a leading plastic surgeon, Dr. Kole understands how the products work together to improve skin, and he is able to tailor the effects of the products to your skin type, age, and cosmetic concerns.
Quick, Convenient and Effective
Minimally-invasive skin rejuvenation is completed in 60 minutes or less, so men and women can easily fit the treatments into their schedules. With no significant side effects and symptoms, the treatments do not require downtime or changes to your daily schedule. You can fit the appointment into a day of shopping, during a short break in your work day or after you drop your children at school. Even better, treatments such as microdermabrasion feel more like the ultimate self-pampering than cosmetic procedures.
Great for First-Timers
Facial surgery permanently changes your face, whether you want to reduce lines and wrinkles or enhance your features. But what if you are unhappy with the results?  The only choice you may have is a second revision surgery followed by an extensive healing and recovery period. With non-surgical skin rejuvenation and anti-aging, though, all you have to do is wait until the effects of the treatments disappear, perhaps a few months or a year. Dr. Kole recommends minimally-invasive treatments to men and women who are curious about how facial surgery will change their appearance, yet are not completely convinced that facelift surgery is right for them. Another concern for first-time cosmetic patients is the safety of injectable treatments. Many injectable cosmetic products contain ingredients that are naturally found in the skin, such as hyaluronic acid, so side effects are very low.