Understanding Restylane Silk
Published on April 6, 2016 by
Kole Plastic Surgery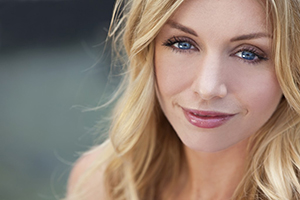 As you age, your body changes and a part of these changes is experiencing fine lines and wrinkles on your face and around your lips. Despite being something that occurs naturally, these changes can significantly alter the way you smile, frown and express other emotions. Hence, people aim to avoid fine lines and wrinkles to ensure that their facial features are left untouched, even as they age. This can be achieved through a number of surgical and non surgical procedures.
A non surgical procedure which has continued to see a rise in demand is injectable fillers. There are several different types of these, present in the market today and one of these, Restylane Silk will be looked at in more detail below.
What is it?
An injectable filler, which is used to fill the gaps, lines and wrinkles that may start to appear on a person's skin, is made up of a substance that is naturally occurring in our body. The naturally occurring compound used in this injection is hyaluronic acid, which has an important role to play in our appearance. With time though, this acid can start to disappear from our skin after we age and it's loss is accelerated especially after the age of 30.
Hence, Restylane Silk is injected into fine lines appearing on the face to make the face fuller, enhancing its volume and making your skin look healthy and vital. The role of this filler is not restricted to the skin. It is commonly used as lip filler because it can make a person's lips look naturally fuller. One of the most important things about this filler is that unlike most of its other counterparts, it is not extracted from animals. This means that there is no threat of an allergic reaction and hence, it is slated for instant use without the need for prior testing.
How is the Procedure Carried Out?
Restylane Silk is pre-loaded into a syringe by the manufacturer and injected into parts of the skin where there is an abundance of fine lines or wrinkles to be addressed. The fact that there is no need to check your skin for allergic reactions to the filler means that you can normally be in and out of a Restylane Silk injecting procedure in less than 10 minutes or so. The discomfort from these series of injections is minimal and no numbing cream is required. For those sensitive patients, we can use the Zimmer Chiller, a cooling device that blows cold air onto the skin and cools the skin so no discomfort is felt
Is It Permanent?
No. There are seldom non surgical cosmetic procedures which are permanent. The effects of Restylane Silk will last for around 6 months, after which you will have to get a follow up procedure to maintain the volume of your skin and lips.
How Does the Recovery Process Go?
Typically, you experience complete recovery procedures when you undergo a surgery. In this case, there will be little or no recovery process. Immediately after the surgery, you will be allowed to return to your normal day to day operations. If anything, you might experience some mild pain, bruising and some swelling, etc. A cool compress can minimize this and give you relief.
Are you looking for younger skin and fuller lips? Then contact us at The Kole Plastic Surgery Center today for a private complimentary consultation by calling 215-315-7655 today. We are located at 1122 Street Rd Southampton, PA 18966.