Taking Care Of Your Skin
Published on October 8, 2018 by
Kole Plastic Surgery
Skin care doesn't have to be a complex daily routine. Instead of spending hours of your life scanning the shelves to find the perfect cream or lotion for your skin, you should go back to the basics and try doing the simple things to help you maintain the beauty of your skin.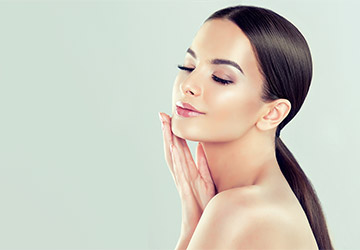 Are you washing your face enough? Keeping your skin free of all the dirt and debris that collects on it throughout the day and night is incredibly important. You should make washing your face once in the morning and once at night a normal part of your skin-care routine. If you go for a run or workout in the gym, always make sure to give your face an extra wash to get rid of all that excess sweat and dirt.
When more serious skin issues arise that can't be treated with a simple wash, you can look into some of the treatments we offer at Kole Plastic Surgery Center. Our chemical peels and microdermabrasion treatments are perfect for resurfacing and rejuvenating your skin, and our laser treatments can be used to treat issues like acne scars, fine lines, and hyperpigmentation.
At Kole Plastic Surgery Center we know that the appearance of your skin is a big part of your look. If you need help targeting specific skin issues with more powerful treatments, contact our office today to schedule a consultation.