Plastic Surgery Bucks County residents trust - Kole Plastic Surgery Center
Compassionate and Experienced Board-Certified Plastic Surgeon. We are the leading Plastic & Cosmetic Surgery Center in Bucks County.
A Subtle Change or Total Transformation For Your Cosmetic Surgical Procedure?
The plastic surgeon you choose should be more than a person performing an operation; he or she should fully understand your desires and be able to deliver the plastic surgery results that exceed your expectations.
A skilled, compassionate plastic surgeon truly listens to you. Dr. Edward S. Kole is this surgeon and offers Plastic Surgery Bucks County PA residents trust with results they love. As a board-certified plastic surgeon who has performed thousands of surgeries, Dr. Kole will give you the results you desire.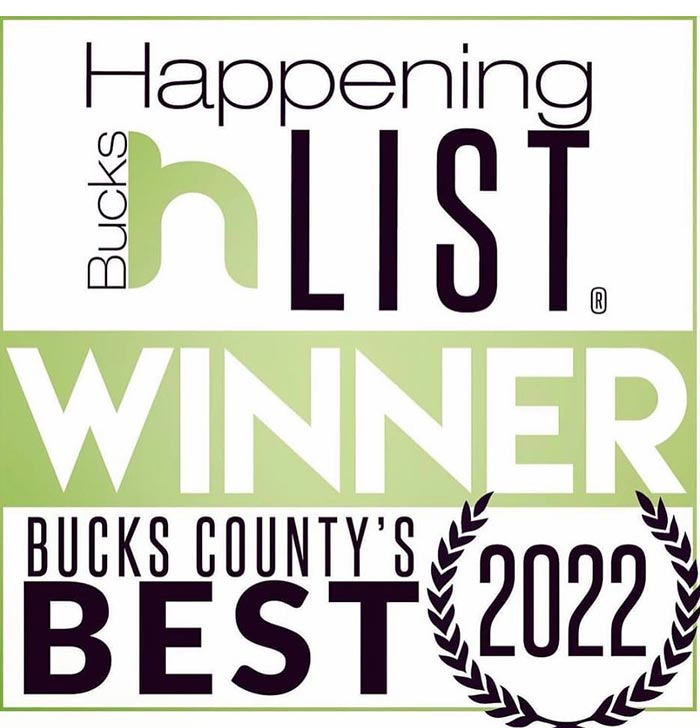 You want to turn back the clock, enhance your figure, and enter into your life with total confidence in your new look. We strive, each and every day, to give our clients exactly what they want, exactly what they need. At the Kole Plastic Surgery Center in Bucks County, centrally located in Southampton, Pennsylvania, at the crossroads of Bucks County, Philadelphia, and Montgomery County, our goal is to make you happy, to give you the results you desire.
The results speak for themselves. Dr. Edward S. Kole is more than a surgeon; he is an artist. You want to be your best, to have your outer appearance better reflect who you are inside. At The Kole Plastic Surgery Center, we want the same thing. We want you to regain your confidence, to feel like yourself, only better.
Kole Plastic Surgery Center Services
Choose Your Procedure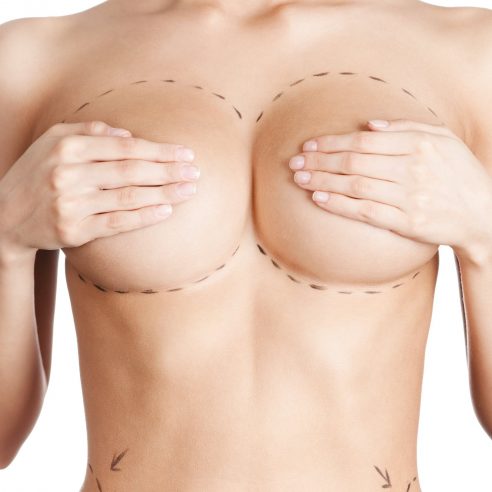 Breast Augmentation
You should choose a qualified plastic and reconstructive surgeon for your breast augmentation surgery. Plastic and Reconstructive surgeons are surgeons who spend years of training perfecting surgical techniques and skills. Cosmetic surgeons on the other hand, can be non-surgical trained doctors like Internists or Family Medical doctors who take weekend courses to learn about procedures.
Your breast augmentation surgery should take placed in a State Licensed Ambulatory Surgical Center or a local area Hospital. Make sure that your surgeon gives you both Surgical Center and Hospital options as Cosmetic surgeons are routinely barred from performing breast augmentation surgery in Hospitals however use Ambulatory Surgical Centers as they are usually privately owned and have less stringent qualifications to perform surgery there.
from

$4500, plus implants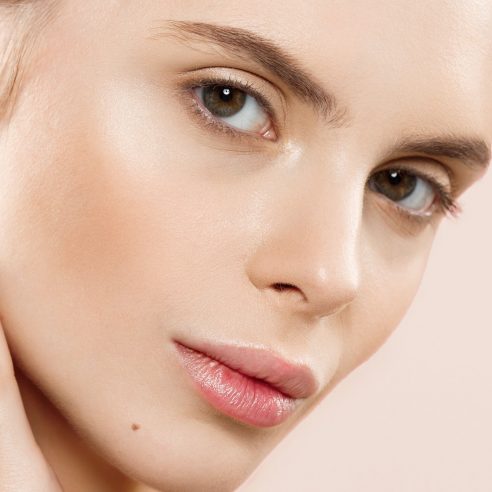 Face Lift
Your Face Is the Key to How Other People React to You
A facelift, or rhytidectomy, is a surgical procedure to improve visible signs of aging in the face and neck. It will reshape the lower two-thirds of the face. It can tighten the skin and the underlying slack muscles to improve cheek, jowl, and neck contour. It is one of the most popular forms of facial plastic surgery. It's most often performed on a patient over age 40 to rejuvenate the appearance.
It's important to approach your procedure with a realistic attitude. A facelift acts to restore your original youthful appearance. It does not stop the aging process. It is recommended for people who do not smoke.
from

$8500-9500 depending on complexity and laser resurfacing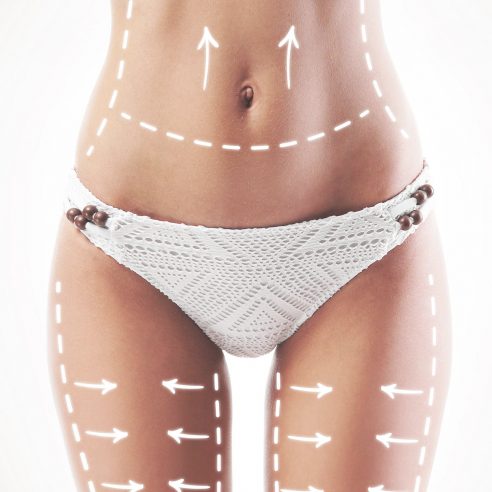 Liposuction
Are you looking for a liposuction procedure in Bucks County PA? Aging, inactivity, genetics, and diet all conspire to make it easier to gain weight with each passing year.
Liposuction surgery in Bucks County can help remedy this problem by selectively removing fat deposits from your body, re-shaping your figure and restoring the contours of your body.
from

$3500, based on operative time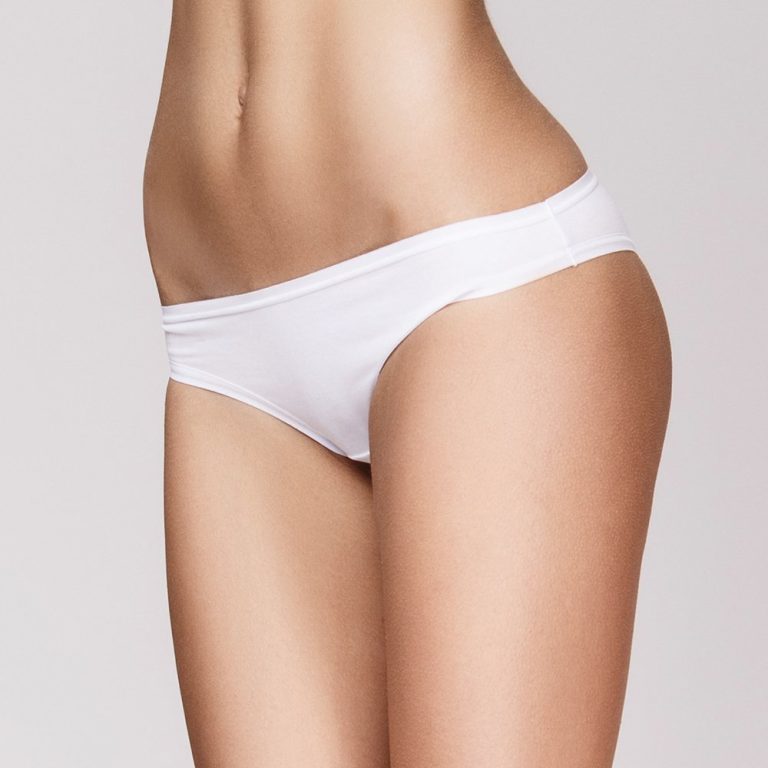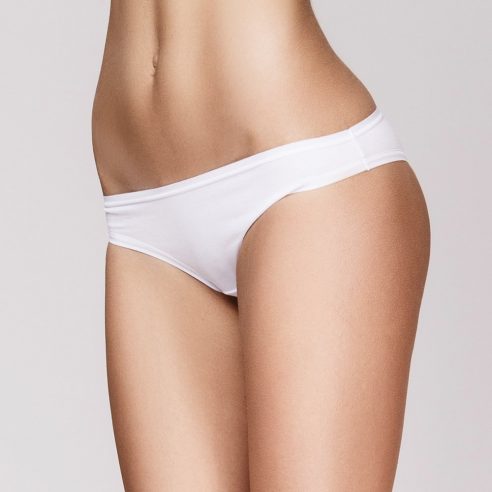 Coolsculpting®
Freeze The Fat with CoolSculpting®: Permanent fat removal with no incisions, no needles, no pain, no anesthesia, and no recovery time (no kidding)
Say goodbye to your "muffin top" and "love handles," your "saddlebags" and "man boobs" and other bulges of unwanted fat.
CoolSculpting® is a revolutionary procedure that freezes away your unwanted extra fat.
CoolSculpting® is the latest innovation in non-invasive alternatives to traditional plastic surgery procedures such as liposuction and tummy tucks.
from

$850 area - small

from

$1700 area - large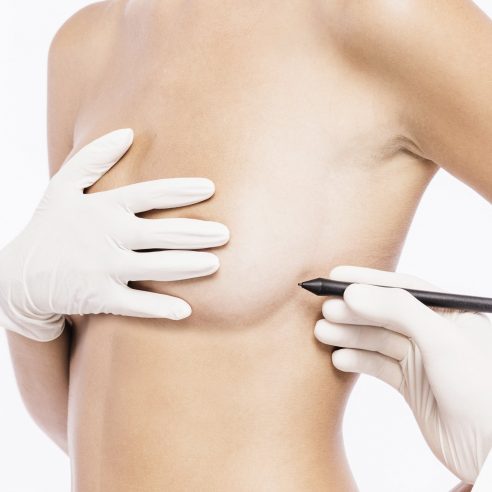 Breast Lift
A breast lift, also called a mastopexy, is an excellent option for those whose breasts have changed shape over time. Patients who benefit from the surgery are those with excess skin on the breasts due to the following:
Decreased breast volume (size)
Loss of volume in the breast after pregnancy
Loss of volume after weight loss
If any of the above factors have contributed to your sagging breasts, or if you are simply unhappy with their appearance, then a consultation with Dr. Kole can help you determine the best course of action. As an experienced Southampton, Pennsylvania plastic surgeon, Dr. Kole has an eye for perfection. Whether achieving perfection for you means a breast lift, breast augmentation or both, Dr. Kole can help you get the results you want.
from

$5500+ depending on severity and operative time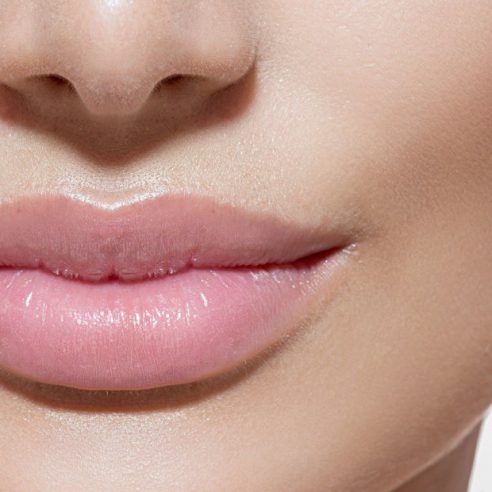 BOTOX®
Benefits of Botox® Cosmetic
As a non-surgical option, Botox® Cosmetic has the advantage of being non-permanent. In addition, other benefits of a Botox® treatment in Southampton, Pennsylvania may include the following:
Reduced appearance of moderate to severe lines between the eyebrows
Reduction of forehead wrinkles
Reduction of crow's feet
Fast and noticeable results
Quick treatment with minimal or no downtime
Non-surgical treatment
Also, when Botox® is injected into the correct locations of the brow and forehead, it can act as a non-surgical brow lift. While the results are not comparable to a surgical brow lift procedure, the outcome is subtle and natural looking. During your consultation, Dr. Kole will discuss with you whether you are a candidate for a Botox® brow lift.
Exceeding Your Expectations
Why Patients Choose Our Clinic
Our patients' faces reflect how pleased they are with their results. The sparkle in their eyes and the smile on their faces show, without a word, how their surgeries have changed their lives for the better.
This is our greatest joy, to have our patients feel better than they thought they ever would and to look better than they imagined they could.
Exceeding expectations is important to us at The Kole Plastic Surgery Center.
Since 1998, the Kole Plastic Surgery Center has been offering exceptional plastic surgery results to men and women in and around Southampton and Bucks County, Pennsylvania. A consummate cosmetic professional, Dr. Kole is double board-certified in general surgery and plastic/reconstructive surgery, making him the ideal surgeon for every type of cosmetic procedure.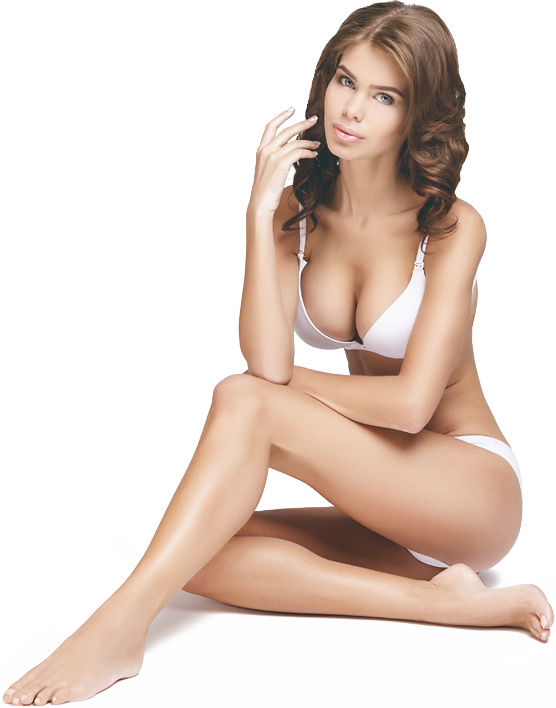 The Kole Plastic Surgery Center is a licensed private plastic surgical center in Southampton, Pennsylvania. The Pennsylvania Department of Health has granted this Center a license since opening in March 2005.
The Kole Plastic Surgery Center is a completely private center. Dr. Kole is the only surgeon who performs surgery at the center. We limit our practice exclusively to cosmetic plastic surgery procedures.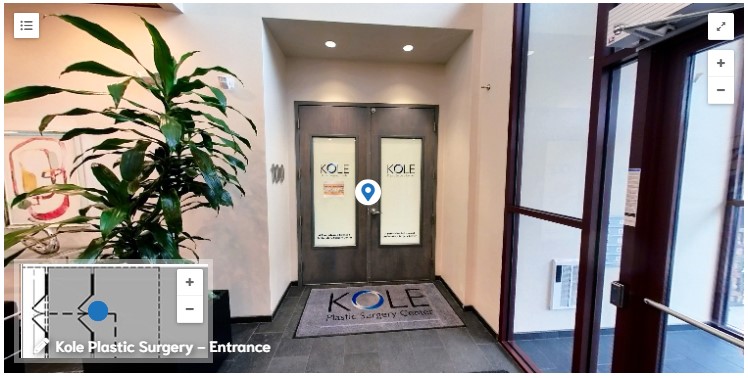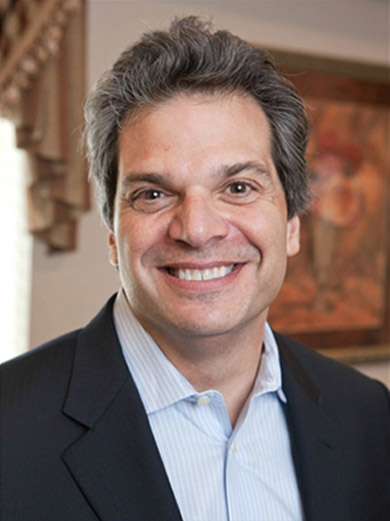 Dr. Edward S. Kole —


MEET THE DOCTOR
30+ years of experience
Philadelphia Plastic Surgeon, Dr. Edward S. Kole was raised on Long Island, New York and relocated to Pennsylvania in 1996. After graduating with honors from the New York College of Osteopathic Medicine in 1991, Dr. Kole completed five years of General Surgery training and then a second residency in Plastic and Reconstructive Surgery. He is board certified in both general surgery and plastic and reconstructive surgery by the American Osteopathic Board of Surgery although he limits his practice exclusively to plastic and reconstructive surgery.
Dr. Kole believes that informed patients make the best decisions regarding their procedures. He listens carefully and provides clear and concise information so that his patients are fully informed about their options before they decide to undergo surgery. Dr. Edward Kole is committed to providing a personable and professional service while building lifelong relationships with his patients. His warmth and concern for his patients is clearly evident throughout his career.
Testimonials
What Our Patients Say

Drew Rigler
18:40 20 Nov 23
I can't say enough how amazing Dr Kole and the team at Kole Plastic Surgery are. Bonnie at the front desk makes you feel welcome and relaxed, whether its on the phone or in the office. I felt safe and sound when I visited the center and at all times during my visit.Dr Kole himself is easy to talk to, very educated and experienced on the procedures you require no matter what you're having done and him manner is relaxing and inviting. I did not feel doubt or stress for my situation and knew after leaving my FREE consultation that Dr Kole was the right choice, the ONLY choice to my plastic surgery needs. I can't imagine a better plastic surgeon in Bucks County than Dr Kole and I am happy to leave 5 Stars and thankful to have chosen Kole Plastic Surgery. Thanks!

Mary Brenner
10:42 08 Nov 23
Dr. Kole is amazing he goes above and beyond .The best thing I did was letting go my former Dr.. ,and walking into Drkoles office he's amazing. Thank you, Fondly, Mary. Just have to say Dr Kole has a wonderful staff.

Great surgeon. Very pleased with the staff and bedside manner was superb!!!

JEFFREY MICHELS
18:44 12 Oct 23
I have used Dr. Kole several times over the years for various procedures. My experience has been excellent. He was professional and the outcomes have been beyond my expectations. I would recommend him to everyone

lillian wellington
01:28 27 Sep 23
I had an amazing experience here. I had a mommy makeover three months ago which included an breast augmentation and tummy tuck. I feel like a new person and I am so happy with my results. I finally feel confident in my appearance. The office is beautiful and so clean. The staff is amazing and Dr Kole is the best. Dr Kole is professional, dedicated and kind. He really cares about his patients and gives great post surgery care. After tons of research I am so happy with my decision and I would highly recommend Dr Kole to anyone who asks!

Samuel Epstein
23:18 25 Sep 23
So glad I met the doctor. Vey easy to deal with the staff and the office is beautiful. Would highly recommend Doctor Kole.

Jordan Wells
22:49 25 Sep 23
Amazing doctor and Staff. Exceeded my expectations. Would highly recommend. So happy I made Dr.Kole my choice of a surgeon.

5 stars isn't enough for this place. Dr. Kole and his staff made the whole experience easy and comfortable. I was upset to have my last check up knowing I wasn't coming back.

Janine Beck
20:07 19 May 23
I am 4 years post breast augmentation and could not be happier! I feel confident and sexy in anything I wear and am pleased at how natural the implants look and feel. The placement and implant size recommended by Dr. Kole perfectly compliment my body size. Dr. Kole and his staff are welcoming, informed, professional, and accommodating. Every aspect of the office and surgical rooms are meticulously clean. The expectations set up front regarding the cost, procedure, post op recovery, and long term care properly prepared me for the procedure. I highly recommend his services!

Dr Kole is excellent, my surgery process went very well thanks Dr Kole and his team

brianna tiska
11:29 04 May 23
I have had four surgeries with Dr. Kole over the last few years & I absolutely love my results from every single one. I have had an extended tummy tuck with muscle repair, a breast augmentation & lift, and two Brazilian butt lifts. Dr. Kole and his staff are amazing. I always feel safe in their hands. Dr. Kole always goes above and beyond with explaining exactly what he is going to be doing during surgery and what to expect after. I 10000% recommend Dr. Kole & his staff!

Sloane Beil
18:16 12 Apr 23
I couldn't speak more highly of my experience with Dr. Kole. After getting my surgeries I have a new founded boost of confidence that wouldn't have been possible. My body has never looked better and it's all thanks to Dr. Kole taking the time to understand what I wanted to achieve and making it happen! Forever grateful and would recommend Dr. Kole and his team to anyone seeking plastic surgery. He is the very best!!

Had an excellent result after my breast augmentation. I am very please with the way I look ! Thanks Dr. Kole

Edward Kaye
22:50 19 Mar 23
Had an amazing experience. Could not be more pleased. Great office, great staff, great doctor!!!

Amazing doctor and staff!!! Very pleased with my results. I would highly recommend. I am in sales, and it completely changed the way I feel about myself

Marianne Miller
21:29 09 Jan 23
Words cannot express how pleased I am with the results of my procedure. Dr. Kole and his staff areoutstanding. I certainly made the right choice when I chose Dr. Kole!

crystal esmond
12:15 28 Dec 22
Dr Kole and staff are the absolute BEST! I can't say enough good things. Late on a Friday afternoon my daughter (she's 15) was in gym class and got hit in the head with a tennis racket. Her eyebrow split open and she needed stitches. Every plastic surgeon I called said, "Just take her to the ER." No one wanted to be bothered at the end of their day on a Friday. I called Dr. Kole's office and they told us to come right over. He stayed late on a Friday to stitch her eye brow!!!!!! His work is beautiful. I'm so thankful that Dr Kole saved us from sitting in an ER for hours. I can't thank him enough!

I met with Dr. Kole early this year to discuss breast augmentation. The entire staff was extremely friendly and professional. My consultation was quick, and Dr. Kole was very attentive and answered any questions I had. I had my surgery in April 2022. Everyone was so caring before, during, and after my surgery. He was always on call in case I had any concerns during the healing process. The entire experience was amazing, and I got back to work almost immediately! Dr. Kole and the rest of the staff really make you feel like family. I look and feel amazing and I'm so happy with the results. I would recommend Dr. Kole to anyone looking into plastic surgery. He's the best!

Geralyn Chapuis
18:36 21 Nov 22
I made the decision a year ago to get the tummy tuck I've wanted for the last 20 years. After two pregnancies .. full-term twins being the first, I had more belly skin that I needed and quite a large Diastasis recti of my ab muscles. Dr. Kole was referred to me by a friend. The office is clean and bright and the staff are wonderful. I was convinced after our first meeting that Dr. Kole was the surgeon I wanted. The fact that he has his own surgical center was the clincher. He knows his stuff and did a great job. I just finished up my last appointment … my one year anniversary …. I have my pre-pregnant belly back and couldn't be happier!! I will have no problem referring anyone to Dr. Kole.

ashlie ferguson
16:21 04 Nov 22
I absolutely had an amazing experience here. I have been going for a year for my Botox and also had breast augmentation. Best thing I have ever done for my self. There staff is amazing and always makes me feel comfortable.

Elizabeth McCourt
19:16 28 Oct 22
Dr. Kole is a dedicated, highly skilled and professional plastic surgeon. He genuinely cares about his patients by listening and delivering amazing results. My results were beyond what I could imagine. After having children, my tummy was stretched out and my breasts were shrunken and saggy. I did everything I could to tighten and lift those parts (running each day, lifting weights). The mommy makeover surgery (full tummy tuck, liposuction and breast lift/augmentation) has made me feel fantastic again. Last week, I wore a beautiful gown to a gala without the need of a bra or Spanx! There is no better feeling! I was so hesitant at first to do plastic surgery, but I have zero regrets, and actually wish I did it sooner! Thanks Dr. Kole and staff for taking such great care of me!

Anne Jones
18:33 19 Oct 22
Dr Kole is the best I had a neck lift in May and he did a fabulous job. He takes his time explaining what will happen and his follow up since my surgery has been excellent. The office staff is wonderful and I highly recommend him.

I can't say enough positive things about the staff and Dr.Kole. I knew for years I wanted augmentation done, but had I known what it would do for my own personal confidence I would have sought it out years ago.I met with 3 different surgeons before choosing Dr.Kole. Extremely pleased start to finish. Incredible ability to show a rendering, one which almost exactly matches my end result.He really cares about post surgery care in order to achieve the best possible look, and that means a lot to me. I can't imagine having gone anywhere else.

Sarah Souders
17:04 14 Aug 22
Dr, Kole is simply great!! So happy!!

Merrick Weingarten
20:09 05 Aug 22
A caring doctor who truly is a one of a kind surgeon. And the woman who works at the front desk is the best.

My experience with Dr. Kole and his staff was wonderful from start to finish. After lots of research and several consultations, I decided to have my rhinoplasty done by Dr. Kole and I am SO happy with my decision. During my consultation, he asked what I disliked about my nose and then explained his entire process to achieve the look I wanted. I felt much more informed about the surgery and recovery during my consultation with him than any of the other surgeons. It has been a little over a year from the day I had my rhinoplasty done by Dr. Kole, and my results are amazing. He made my nose look very natural and it fits my face perfectly! I feel so confident and couldn't be happier with the results. Thank you Dr. Kole!!!

Kasey Smith
21:00 15 Apr 22
Dr. Kole and staff have been nothing short of amazing! I truly appreciate them and couldn't thank them enough for my easy breast reduction journey.

Crystal Stegena
12:02 30 Mar 22
5 stars is not enough for Dr Kole and his practice. From making the consultation appointment to all my pre op appointments every single encounter has been amazing.I had a tummy tuck with muscle repair and lipo! I could not love my results more. After having my son 19 years ago my midsection took a beating and so did my self esteem. The last year I decided I'm doing something for me finally and let me tell you I am so happy I did.Dr kole is truly one of a kind. He explains in detail every step, he holds nothing back he is up front and honest I LOVE THAT. I had an issue with my first surgery date my heart rate would not come down, if he was in it for the money he would have done the surgery, he genuinely cares, he called my dr personally to make me an appointment to get checked out ASAP. Everything turned out okMy surgery was amazing the recovery was exactly how he said it would be, the level of care and compassion they all give is warm they make you feel like family.Bonnie, Felicia & Emily are friendly, knowledgeable and helpful.Thank you Dr Kole for everything!Pictures are the same month my surgery was 12/7/2021 and the after is 12/23/2021. This is not the final result at all I am going on 4 months post op and look completely different, I just don't take a lot of pictures.

McKenzie Gramiak
19:41 24 Mar 22
In writing this review it is hard to articulate words that showcase the truly wonderful experience I personally encountered at the Kole Plastic Surgery Center. When looking into plastic surgery I myself found it very hard to put my trust into someone who was going to completely alter my appearance for the rest of my life, that was until I met Dr Kole and his staff. He was recommended to me by a family member who also had a great experience. Dr Kole preformed a rhinoplasty and breast augmentation on me at the same time. From start to finish beginning with the consultation to my still attended post op appointments I have nothing but positive things to say. The professionalism, transparency, and attentiveness that was not only displayed at the office but in the physical work preformed as well is incomparable. Dr. Kole transformed my life in the most positive way imaginable, leaving me more confident and unreserved, a true elevated version of myself.

Luz Mendez
18:00 14 Feb 22
My experience with Dr Kole was amazing his work was amazing the results left me speechless. Highly recommended!!!

Adriana Reyes
18:18 06 Feb 22
Dr Kole is the best!!! Not even a month after my breast augmentation am I able to comfortably wear cute bralettes out and feel super confident!! They are dropping beautifully, minimal scaring, and only a day and a half discomfort while recovering. Im so happy with my results so far! Looking forward to bikini weather 😀

Barrie Franklin
01:16 05 Feb 22
I am very pleased with my results. Dr. Kole was amazing, compassionate, and explained everything prior. The office is spotless, beautiful, welcoming, and spotless. Emily and Bonnie are also very helpful and accommodating. The entire office professional and I tell all my friends and have referred multiple friends to the office and had the same experience.

Melissa Moore
19:45 02 Feb 22
I've been seeing Dr. Kole for about a year now. He and his staff are always warm and welcoming. I feel very comfortable having my procedures at his office.I have also received many compliments after having my botox and juviderm treatments. He does such a great job that I can't help but tell people when they comment. Recently my girlfriends who also have these treatments done by other providers have inquired who I see because I just look so darn good thanks to him. Needless to say, I've been referring them his way. Everyone should feel so confident and attractive when choosing this path!

Jennifer Rivera
16:49 01 Feb 22

Ashley Hunter
19:14 07 Jan 22
I was given Dr. Kole's name from a stranger I had a conversation with while having my hair done. She had nothing but great things to say about him as well as his staff. After having my children, I've always wanted to improve my body. I was hesitant to reach out to Dr. Kole's office. I had a bad experience with a cosmetic procedure with a previous plastic surgeon. I'm mean really bad! I finally decided to reach out to Dr. Kole. When I called to make an appointment, the person scheduling could sense the the hesitation in my voice. She (Bonnie) assured me that everything will be ok and scheduled my appointment. When arriving for my appointment, I was taken back by how beautiful the office was. The staff had treated me as family upon arrival and made me feel so comfortable! I did not wait long to see Dr. Kole. I've waited three hours at previous stated plastic surgeon's office. I was shocked when having my first conversation with Dr. Kole. He was extremely personal ! Even though I have a medical background, he talked to me as a person and did not use medical terminology to explain procedures. I felt comfortable asking my questions and he explained to me in depth all of my options. I felt as though we were talking for a good hour. He never rushed my questions and gave me real expectations about the procedures I was inquiring about. I was so happy I've decided to give the office a try! It's been three years since. I've have had various procedures (liposuction, scar revisions, breast augmentation and etc) and am so happy with the outcomes of all the procedures!!! Another positive is that Dr. Kole has a fully running operating room in his office! I am always amazed at my results! After each procedure, Dr. Kole would personally reach out himself to check on me. I feel as though I have become very close to his wonderful staff (Bonnie, Felicia and Emily). I would call with random post opt questions and they always made me feel comfortable to talk about my concerns. They always offered me an appointment to reassure me everything was ok. I know I can be a pain in the butt patient with my questions and they never made me feel as though I was a bother. Trust me, I called a lot😩 Dr. Kole was was always available if I had certain questions that office staff could not answer. Dr. Kole and his staff truly care about the well being of their patients! Both physically and mentally!! It is so reassuring to have any physician (not to mention a plastic surgeon) take the time out of their busy day and focus on just the patient! Whether inquiring about Botox,fillers, lasers or actual surgical procedures, Dr. Kole's office is the place to be! I am so great full to the stranger who told me about this wonderful office!!! Dr. Kole and staff, I can't thank you enough for amazing work and dedication to your patients!! I never thought my body would look sooo great after having kids!!!

Tashaun Bessant
19:40 05 Jan 22
I went to Dr. Kole looking to get a tummy tuck and liposuction about 18 months ago. After my consultation with him and the drawing on my stomach. I was able to Visualize what I wanted because he made it come to life. The entire process was smooth and they kept me informed. Dr. Kole loves his craft and is very gifted at what he does, he also explains everything, and takes the time to call his patients to check in after surgery. He did a beautiful job on my stomach. I am so happy that I went to him. I will continue to recommend him to my friends and family. Thank you again Dr. Kole and your amazing staff for doing what you do best. XOXO

Lana Vaynblat
22:15 03 Jan 22
I have nothing but wonderful things to say about Dr. Kole and his staff, they are absolutely amazing. He made me feel comfortable throughout the entire process and I know that I was in great hands. Dr. Kole is the best!!!

Beth Goodman
15:49 23 Dec 21
Dr. Kole is the absolute best! I have been going to him for Botox for many years and just added filler to my regime. He is kind and gentle and the results are amazing! His office is beautiful and his staff is very professional. I would highly recommend his services.

Angie Esquilin
13:19 21 Dec 21
Dr. Kole is a one of a kind surgeon! I went to him for a BBL back in 2018 and my results were and still are amazing! He made sure I had the perfect size for my body! When I tell people I had a BBL they are always shocked because it looks so natural which I LOVE. I also had a breast reduction done in July of this year and it was the BEST thing I've ever done. Dr. Kole helped me with my insurance and the process was quick and easy! I always feel confident and comfortable under his care. He's the best!

Dr.Kole is amazing. He makes you feel so comfortable throughout the whole process. The staff is amazing as well. All make you feel welcomed and are super professional as well as personable

Kim Kaehler
14:23 10 Dec 21

There are people who work jobs they don't like and those who work jobs they love. Dr. Kole is definitely the latter!You can tell from the start that Kole Plastic Surgery offers a clean, welcoming environment. The staff is top-notch in answering any questions and quelling any fears. And Dr. Kole is the best at his craft! He is experienced and can answer any and all questions. He is genuine and open with you. Surgery is a scary thought, but Dr. Kole is not pushy and works with you to find what would work out best. I never felt rushed or pressured. I love that he has his own surgical suite, so I don't have to go to a hospital. He provides clean, personalized service with his own anesthesiologist and nurses. He is open about prices and works with you, so that you're both happy. I honestly cannot imagine finding a better plastic surgeon!I couldn't be happier that I chose Kole Plastic Surgery and you will be too!

Valeria Maritza
18:54 25 Sep 21
I came to Dr. Kole three years ago for a breast reduction. I had had 3 other consultations with different surgeons before I found Dr. Kole, and none of them made me feel at ease about the procedure as he did. Everything was very easy in the way that he explained about what to expect, recovery time, and cost. The fact that he is the only Dr. in the area, that can operate in his own clinic and avoid the hospital is gold. It takes so much stress and anxiety away. Dr. Kole made personal phone calls the weekend after my surgery to see how I was, and that was also really nice. My breasts were very large and dropping down, and after I had my son one of them kept growing all the way down to my waist. It was so uncomfortable and I was forever hiding in oversized clothes. Now, I cannot say how beautiful I feel. My breasts are high and I don't even wear a bra most of the time,( something I could have never done before). I am confident in the way I look, and thank Dr Kole fir the beautiful job he did.

Elizabeth Robinson
22:03 14 Sep 21
Dr. Kole regularly provides me with the Botox injections that i love! In addition, he performed a Kybella procedure several years ago which erased the lumpy-aging situation under my chin. I have a neck lift scheduled in a few months and am looking forward to never missing the beginnings of 'turkey neck'.Dr. Kole takes the time to respond to inquiries (answering questions about one procedure while I'm having Botox injections), he is very clear about the timing of procedures (I asked about a neck lift five years ago and he let me know that it wasn't time for that and that at that time it would simply be throwing money at what wasn't yet necessary), offers information about procedures that are appropriate for the condition of whatever one would want 'done', and let's one know not only what not might be worth having done but alternatives to feel great in your own skin in the interim, until the time comes, should it, that a more involved procedure is good to go.The thing that is the absolute best? He will not only NOT 'suggest' treatments unsolicited, but offer the most basic input that has nothing to do with plastic surgery or anything related. Case in point: I no longer die my hair yellow (blonde). I have let my hair grow out in my natural color and do not iron it or otherwise dry it out to the point of looking it looking damaged and worn. Dr. Kole never told me to lay off the box blonde, but he did offer very gently that a new hair style can, in ways that no procedure can, lend a man or woman a more genuine appearance and thus boost the 'I look wonderful!' category of confidence.The ladies that work in this office are so kind, very welcoming, and well turned out both in personality and professionalism.The new office? Clean, comfortable, each room is bright and leaves no doubt you're in a sanitized environment. Dr. Kole even took the time to make his patients feel good in the few minutes they spend in the lovely sitting area- beautiful artwork, comfortable seating, and a WC that rivals my favorite suite at the Four Seasons, Maui.Sit in the waiting area and I dare you to not feel like you are in an office in Beverly Hills. (!!!)

Olivia Wertheim
23:19 12 Sep 21

Olivia Marie
23:17 12 Sep 21
I went to Dr. Kole for coolsculpting this past week, and overall it was an amazing experience!! From the front desk to the medical assistants, the entire staff was so friendly and welcoming. Dr. Kole himself took the time to answer all my questions and I felt completely comfortable and informed before my coolsculpting treatment. I will definitely be coming back here for more cosmetic procedures and I would recommend to anyone!
Next Reviews