Plastic Surgery Bucks County PA Residents Trust.
Centrally located in Southampton and serving Philadelphia, Bucks County, and Montgomery County, the Kole Plastic Surgery Center performs Plastic Surgery Bucks County PA patients can trust.
View Our Plastic Surgery Before and After Pictures
Why should you choose the Kole Plastic Surgery Center to help you meet your personal appearance goals?
Dr. Edward S. Kole is a plastic surgeon with years of experience in the delicate area of personal enhancement through invasive and noninvasive procedures. As an acclaimed, board-certified plastic surgeon who has performed thousands of surgeries, Dr. Edward Kole will give you the amazing results for plastic surgery Bucks County PA residents desire. Dr. Kole draws upon his vast experience to uniquely tailor his surgical and non-surgical treatment options to address your specific concerns
We're proud knowing that our patients leave our offices extremely pleased with their results, with increased self-confidence and personal satisfaction.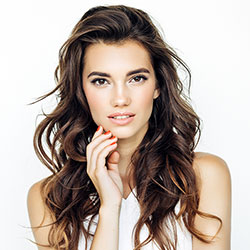 Dr. Edward S. Kole performs many procedures in his Bucks County office. He provides a variety of breast procedures, body contouring, and facial surgeries. He also offers less-invasive options such as dermal fillers and skin resurfacing and non-invasive unwanted fat removal with CoolSculpting®.  You can even "discover your before & after in 3D" via the technology of Crisalix.
Browse our links today and set up a free complimentary plastic surgery consultation to see what Dr. Kole can do for you! We have the plastic surgery Bucks County PA patients love and a Dr. you can trust.
You won't regret it, and it might just change your life—for the better.
Our Bucks County Plastic Surgery services:
Contact Us Today for a Free Plastic Surgery Consultation
Confidence, self-esteem and other aspects of how you feel are linked to your appearance. Men and women in Southampton, Philadelphia County, Bucks County, Montgomery County and surrounding areas of Pennsylvania, who want to reduce the signs of aging, enhance facial features and improve problem areas on their bodies rely on the expertise of board-certified plastic surgeon, Dr. Edward S. Kole.  To learn about how he can help you with plastic surgery procedures, contact us today to schedule a personal consultation.