Dr Edward Kole - Kole Plastic Surgery Center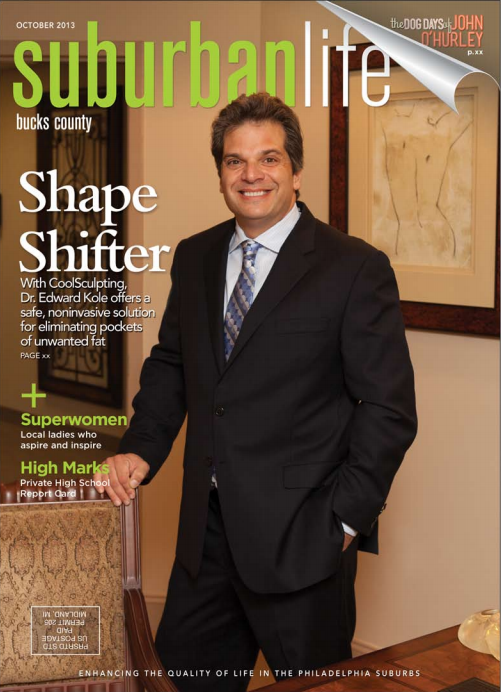 Philadelphia & Bucks County PA Plastic Surgeon, Dr. Edward Kole was raised on Long Island, New York, and relocated to Pennsylvania in 1996. After graduating with honors from the New York College of Osteopathic Medicine in 1991, Dr. Kole completed five years of General Surgery training and then a second residency in Plastic and Reconstructive Surgery. Dr. Kole is board-certified in both general surgery and plastic and reconstructive surgery by the American Osteopathic Board of Surgery although he limits his practice exclusively to plastic and reconstructive surgery.
Dr. Kole believes that informed patients make the best decisions regarding their procedures. He listens carefully and provides clear and concise information so that his patients are fully informed about their options before they decide to undergo surgery. Dr. Edward Kole is committed to providing a personable and professional service while building lifelong relationships with his patients. His warmth and concern for his patients is clearly evident throughout his career.
Dr. Kole has been in private practice since 1998 and specializes in all aspects of cosmetic and reconstructive surgery with a special interest in cosmetic surgery. With the opening of our new plastic surgery office and ambulatory surgery center on Street Road in Southampton, PA, we are now centrally located to Bucks, Montgomery, and Philadelphia Counties. We are pleased to announce that we are licensed by the Pennsylvania Department of Health as an Ambulatory Surgery Center. Dr. Kole provides an atmosphere for a high-quality, safe, and completely private facility to have your plastic surgery procedures performed, all without the need for an overnight stay.
Cosmetic Surgery has the potential to significantly change the way you see yourself and the way others see you.
In this free book are the answers you need to make a careful and informed choice even before your first consultation with a doctor.
Written by Dr. Edward Kole, an experienced plastic surgeon who believes that informed patients make the best decisions.
Fill out the "Contact Us" form to receive a FREE copy of 'Cosmetic Surgery: The Risks & The Rewards'.