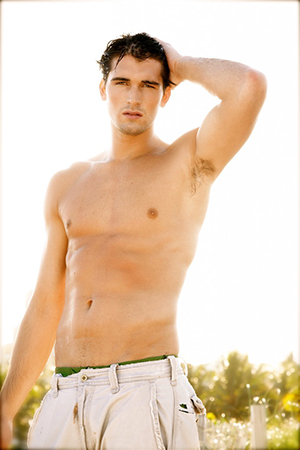 Plastic surgery doesn't always have to be for the purpose of looking better. Many surgeries were developed to aid with various medical conditions. Looking good just happens to be one of the benefits that come with the package. An abdominoplasty, also known as a tummy tuck is one such procedure that has a positive impact on the health of the person undergoing it. If you are considering getting a male tummy tuck, here are four reasons how you should go about it.
1. Complete Your Weight Loss Journey
Sometimes, for those who lose a large amount of weight, there is an excess amount of skin that needs to be surgically removed. A tummy tuck marks the completion of their journey since the excess skin is something that cannot be gotten rid of by any other means possible.
Moreover, it is possible to easily maintain the weight loss with the help of a tummy tuck. Excess skin and weak muscles that are still distended can make it harder to exercise. With removal of both, many people have claimed to start enjoying running, cycling, and exercising in general.
2. Dealing with Lordosis
Tummy tucks are also useful for strengthening abdomen muscles that may have become distended owing to 'Lordosis"- a medical condition that causes an abnormal curve in the spine. With a tummy tuck, this condition can be remedied effectively since excess skin is heavy and takes a toll on the body.
This can put pressure on the lower back, ruining the posture in the process. A tummy tuck removes additional skin and tightens the muscles of the abdomen. The muscles of this area also get strengthened and tightened. If they were previously distended, they can now accommodate the new body shape and provide improved support.
3. Preventing Occurrence of Ventral Hernia
When one has weak abdominal muscles, they can be more prone to developing a ventral hernia. This occurs when any abdominal tissue or even the intestines are under pressure and are getting pushed into an abdominal wall.
Whether the abdominal tissue is weakened owing to weight loss or some other medical condition, weak abdominal walls are prone to the formation of hernias. Keep in mind that developing a hernia once makes it easier for a person to develop them again. This is why a tummy tuck can work as a great preventive measure.
4. Tummy Vanity
Everyone wants a smoother, toned waist and there's no reason why they shouldn't have one. For males, this is one of the reason why they invest so much time working on their abs. Completely safe, with next to minimal possible complications, there's no reason why you can't combine this male surgery treatment with other weight loss surgeries as well.
In the hands of a skilled physician, like Kole Plastic Surgery of The Kole Plastic Surgery Center, you can get the desired results and look natural and toned as well. If you are looking to get a tummy tuck, call us now on 215-315-7655 or contact us by filling out our form online to get a complimentary consultation session. We are conveniently located at 122 Street Rd STE 100, Southampton, PA 18966.