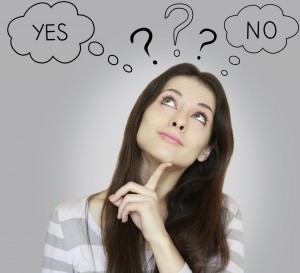 Nowadays, more and more people are opting for a smart liposuction procedure known as SmartLipo® in order to get rid of unattractive bulges and unwanted fat from their body. Some people have the time or the will to start an exercise program to burn the fat away, but even then, there are some trouble areas that just won't give in to the many grueling hours of exercise or dieting. Do you fall into the same category? Then perhaps SmartLipo® is for you too.
What is SmartLipo®?
Compared to the general liposuction surgical procedure, SmartLipo® is the revolutionary version by which fatty tissues and deposits are removed with the help of a laser. The difference and advantage that SmartLipo® has over other surgical procedures is that, it's less invasive and has significantly less recovery time.
Is SmartLipo A Good Option For Me?
This particular surgical procedure is exceptionally ideal for medium to small sized areas of the body, which don't respond as well or quickly to either diet or exercise. The perfect candidate for the surgical procedure should have good health and must be of relatively normal body weight.
It should be noted that this treatment will become even more effective if the patients wish the surgery to be performed in localized areas where small amounts of fat is found the most. The areas usually treated with SmartLipo® include:
Abdomen and Love handle or "muffin tops"
Male chest for gynecomastia
Womens lateral bra fat
Hips and Thighs
Neck
Flabby inner thighs or upper arms
How Is The Procedure Performed?
One good thing about SmartLipo® is that, for the operation, you will be given local anesthesia which means that unlike other liposuction surgical procedures, you will be awake during this one. Other than this, a numbing medication and saline solution is injected on the operation site.
As said earlier, this operation isn't an invasive one which means that only a small hole is made through which a one millimeter tube is inserted. A laser fiber is attached to the tube inside the skin, which directs energy to the fatty cells. This causes the cells to burst and rupture, leaving the dead fat cell and the oily contents. The melted fat is then suctioned off and removed by another small tube that gets connected to a high powered suction unit to permanently remove the fat.
How Many SmartLipo® Treatments Will I Need?
Only one treatment will be required. You will be able to view the results immediately but the swelling willsubside within the first two weeks with far more and continued levels of improvement over the next 3 to 6 months. You will also be required to wear a compression garment for a short while to assist in your body's adaptation and adjustment.
How Soon Will I Be Able to Return to Work?
This is one surgical procedure which won't require any unnecessary days off from your life. Patients who undergo SmartLipo® return to work and resume their normal lives in 1 to 2 days time, and start exercise after just weeks.
So, what are waiting for? Call Kole Plastic Surgery and The Kole Plastic Surgery Center Center for a complimentary consultation today at 215-315-7655 . Located in the Philadelphia, Bucks and Montgomery County areas, we have been providing exceptional plastic surgery services and procedures since 1998.