5 Things to Know about Body Contouring
Published on August 16, 2019 by
Kole Plastic Surgery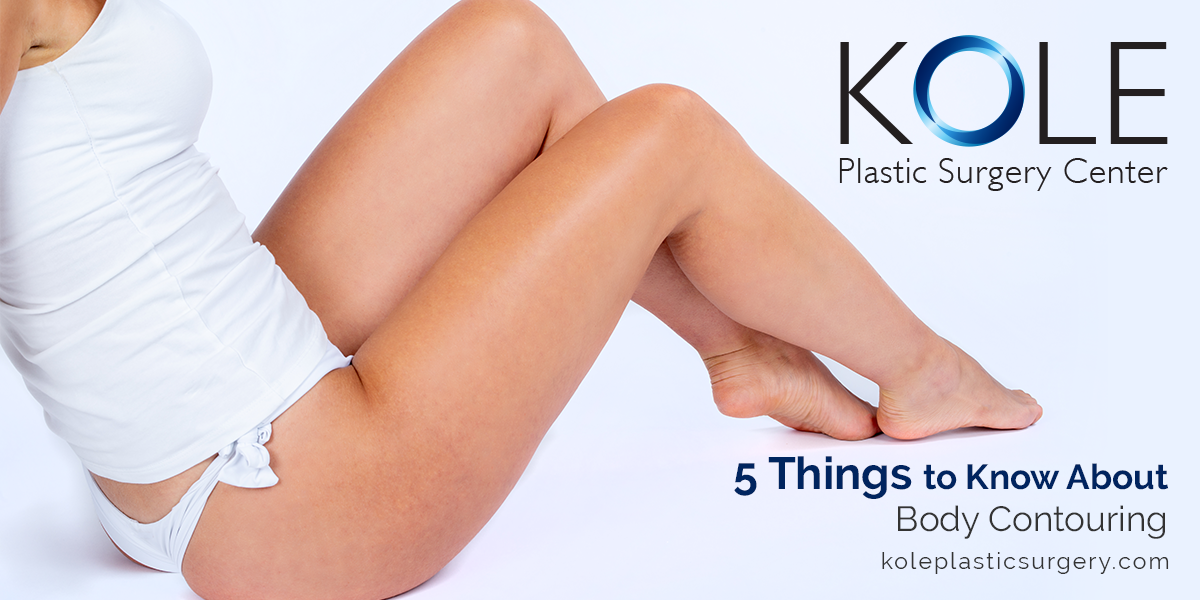 Body contouring and body sculpting in Philadelphia are cosmetic procedures that help to get the underlying tissue reshaped and can also remove extra body fat. Losing weight can be a good thing for your health but it can also affect the elasticity of the skin and leave it saggy. There can also be other reasons why you may need to tighten up the skin tissue. Side effects of medicine, aging and smoking can also cause saggy skin and the need for body contouring. Body Contouring procedures include SmartLipo laser liposuction, power-assisted liposuction and ultrasonic Liposuction as well as face and neck lifts.
The Ideal Candidate for Body Contouring
There are some rules that make you a good candidate for body contouring. Adults should be near their stable body weight, have control over diabetes and high blood pressure and other medical conditions that deter the healing process, and be non-smokers. In order to go through with body contouring, you also want to have a healthy lifestyle, fitness, and proper nutrition after surgery so you can have success with the surgery and limit complications.
Your general health, lifestyle, and goals will all factor in. Not everyone can be a good candidate for the surgery. When you work with a Dual Board-certified plastic surgeon like Dr. Kole, he can help you find the right procedures so you can achieve body goals and will also go over any potential risks.
Recovery Time
Body contouring is a surgical procedure so it's important to know that there are some recovery time and care involved. Doctor Kole can advise you about potential bandage changes, there can be thin tubes that may be used to drain excess fluid or blood. You will need to drink plenty of water. The recovery time will range by person and can take between a few days up to several weeks depending on the complexity of the procedure.
Results
The results of the surgery can be visible pretty soon after the procedure and will last a lifetime. However, the results will depend on how fit you stay after the surgery and how well you can maintain the weight that was lost prior to surgery.
Side Effects
Since body contouring is a surgical procedure, there are surgical risks involved such as fluid accumulation, infection, bleeding, slow wound healing, and abnormal scarring. Some of these side effects will also depend on the level of care you get during your recovery and healing time. Careful follow up with an experienced plastic surgeon like Dr. Edward S. Kole can make recovery go smoother.
Preparation for Procedure
Dr. Edward S. Kole will guide you through t6he pre-operative process tailored specifically to your medical history. Some general ways to prepare for the procedure include stopping smoking, adjusting medications, and getting detailed lab clearance for the surgery from a primary care doctor. Since it's a cosmetic surgery, it's important to find the right plastic surgeon.
If you are considering body contouring, contact The Kole Plastic Surgery Center. Beyond just body contouring, we have excelled at a number of cosmetic surgery procedures in Southampton and Philadelphia. Call 215 354-1010 to schedule a consult today.