Are Luscious Lips the Key to Your Perfect Holiday Look?
Published on December 4, 2018 by
Kole Plastic Surgery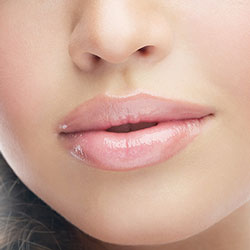 The holiday season is here, and that means that your calendar is probably filled with holiday parties and work gatherings. You've probably already spent a good amount of time working on your holiday look. If you really want to make a lasting impression heading into the new year, it's time to focus on your lips.
Using Juvederm Ultra Plus to Create Lovely Lips
Full and luscious lips just can't be ignored. They make your smile pop and give you that perfect pout. Imagine how good you'll look with large and lovely lips with the right shade of lipstick.
The thing is, the holidays are only weeks away, which means you don't have time to waste recovering in bed after with a prolonged recovery. Worst of all, you don't want to have swollen red lips that are still healing while you're trying to enjoy your holiday fun.
This is where Juvederm Ultra Plus comes into play. Juvederm Ultra Plus is a dermal filler that can be used to add precise amounts of volume to the lips. Juvederm's unique gel formula is thick and smooth and contains hyaluronic acid, a substance that attracts and retains water molecules. This unique property is what allows the injectable to create results that can last for up to 12 months.
The treatment process takes under 10 minutes to complete, produces minimal discomfort with no downtime, and provides natural-looking results.
Schedule a Consultation Today
Contact Kole Plastic Surgery today to schedule a complimentary consultation for your lip augmentation using Juvederm Ultra Plus. Double Board Certified Plastic Surgeon Dr. Edward S. Kole can provide you with the personalized care and results you've been looking for.