Love Your Body After Major Weight Loss
Published on September 6, 2019 by
Kole Plastic Surgery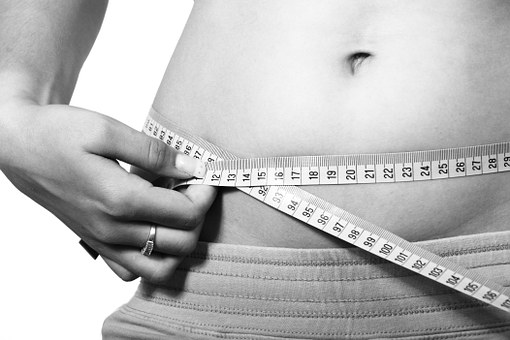 At the Kole Plastic Surgery Center, we know there are few things more exhilarating than the feeling you get after successfully losing a lot of weight. Sometimes, this weight loss is very gradual, which can give your skin time to naturally rebound from when it became stretched to accommodate the previously accumulated fat. If you have a procedure such as bariatric surgery or have recently given birth, these can be followed by fairly rapid weight loss. At our Bucks County plastic surgery center, we know that it can be so rapid that your skin lacks sufficient elasticity to fully bounce back.
Losing the Fat but Not the Skin
Beyond the health benefits, the whole point of losing weight is to look better. Rapid weight loss, though, can leave you with excess, sagging skin on your abdomen, thighs, under your arms and elsewhere. A Philadelphia plastic surgeon can help resolve this matter for you, so you can realize the full potential that you were hoping to achieve from the initial weight loss.
Body Sculpting in Philadelphia
Dr. Edward S. Kole is the plastic surgeon in Bucks County, PA who handles all of the procedures done at the Kole Plastic Surgery Center. He can perform a mix of body sculpting procedures that include a tummy tuck. For the special case of a woman who has recently given birth, we can even do a mix of procedures we call the mommy makeover.
Pregnancy, in particular, can put a lot of stress on the body, and it can leave you with sagging breasts, excess fatty tissue on the abdomen and extra skin. If you find yourself still having some excess fat as well, we can do fat removal first, and then we'll follow this with a tummy tuck in Philadelphia to remove the excess skin and give you the body sculpting needed to restore you to your body before pregnancy.
Plastic Surgeon in Bucks County, PA
Whether you naturally lost weight fast or had bariatric surgery or gave birth recently, our Bucks County plastic surgery practice offers exactly what you need. Dr. Kole is a board-certified plastic surgeon, and he does cosmetic surgery in Southampton, PA. He's been in private practice for two decades, so you know he has the experience and knowledge to get you the results you originally wanted from losing so much weight.
Beyond doing body sculpting to accentuate the effects of your weight loss, he has experience at many other plastic surgeries. If you're still struggling to lose some weight, look no further than Dr. Kole for fat removal near Philadelphia. Beyond body contouring procedures such as tummy tuck, liposuction and mommy makeover, he can handle a full array of facial procedures such as rhinoplasty, facelift, and neck lift near Philadelphia. For an experienced plastic surgeon in Bucks County, PA who can bring about the results you want, please contact the Kole Plastic Surgery Center to get an appointment for a consultation for your cosmetic surgery in Southampton, PA.