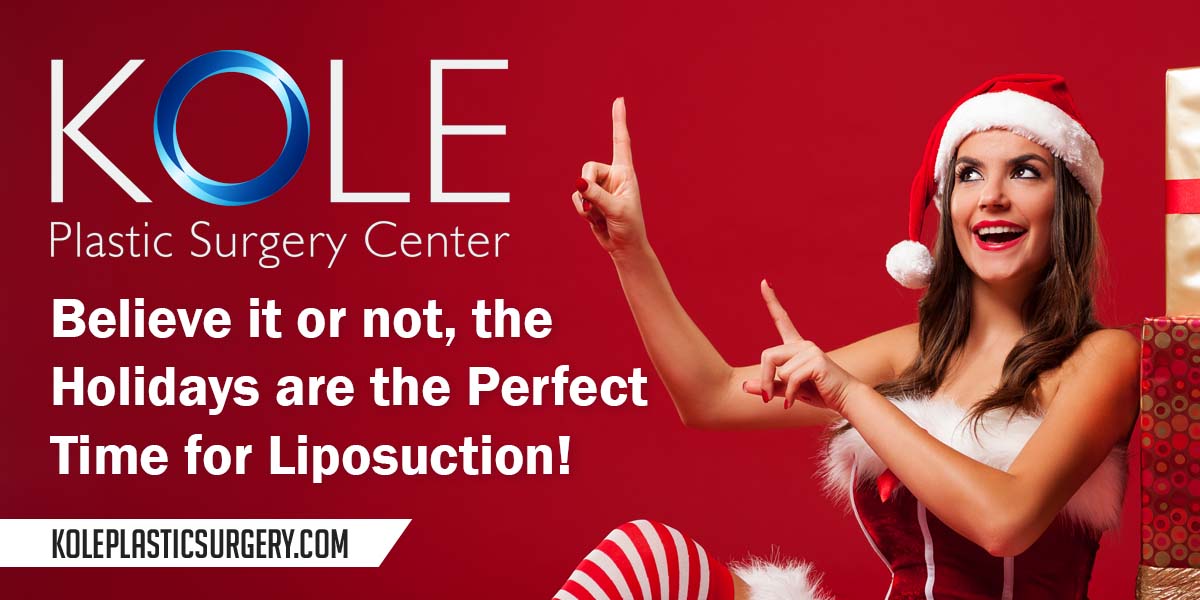 That's right, the holiday season is an optimal time to get liposuction. The Summer has come and gone, and with it, the need to be seen in bathing suits, tight shirts, and shorts and it has been replaced with warm sweaters, long pants, and layered outerwear.
Due to the fact that patients are required to wear compression garments for up to two weeks after liposuction, fall and winter are the perfect time to do the procedure since the garments can be easily hidden under full-coverage clothing.  Additionally, long sleeves and pants will hide any bruising that occurs after liposuction and will also protect the fragile skin from any sun exposure during recovery.  Plus, in 2020 we are dealing with more of us working from home due to COVID-19. Many of us aren't going out as much as we use to and spending more time home means less noticeable recovery.
Before you know it, you'll be in spring shorts and beach-ready long before summer if you opt for liposuction this fall and winter!
Is Fall and Winter a Good Time to Get Liposuction?
In addition to the practical reason to get liposuction during a season when clothing can hide recovering bruises, fall and winter also bring the holiday season.  While we recover from Halloween and our candy binges and prepare for the upcoming holidays, many individuals are worried about putting on extra pounds and are ramping up dieting and exercise in preparation of holiday feasts.
During this time of motivation becoming tested in the face of temptation, many individuals are opting for liposuction as additional motivation and a permanent fix to those extra holiday pounds.  Unlike diet and exercise, liposuction can sculpt areas of the body where fat is difficult to burn and is a permanent solution to excess fat deposits in tough-to-reach areas than a few extra pre-Thanksgiving and Christmas crunches.
What is Liposuction?
Liposuction is a procedure that removes excess fat from areas of the body using small tubes called cannulas.  Some of the most common areas to get liposuction are the abdomen and love handles, flanks, arms, and neck.  Liposuction is a common procedure that requires approximately one to two weeks of recovery time and causes patients minimal discomfort after the procedure.  For those who elect to get liposuction as a pre-holiday procedure, they can be back to their normal activities by New Year's Eve.
Dr. Kole is experienced in a variety of liposuction techniques and procedures and is well known in the Bucks County, Montgomery County, and Philadelphia Pennsylvania area for obtaining great-looking natural results from cosmetic procedures.
If you are interested in getting liposuction during this holiday season or would like to give the gift of a cosmetic procedure to a loved one for Hanukkah or Christmas, contact Dr. Kole to schedule a complimentary private consultation with Dr. Kole at 215-315-7655. Our office and Licensed Ambulatory Surgical Center is conveniently located at:  1122 Street Rd Southampton, PA 18966.