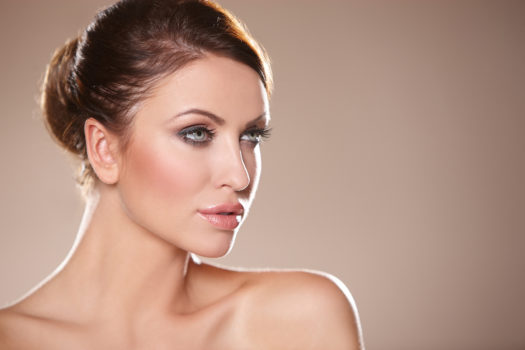 You may have thought about getting breast implants but then reconsidered. Perhaps you believe the results might be too noticeable or that the surgery would not go as planned. It's important for you to realize that plastic surgery today is able to be more flexible in the outcomes it delivers. You may have the idea that only women who want to go up by several cup sizes get breast augmentation. This is far from the truth. If you simply want a noticeable boost in size but still want natural looking results, you have a lot in common with other women.
Getting Customized Results
Plastic surgery, including breast augmentation, is very different now then it was 20 or 30 years ago. The variety of breast implants in terms of shapes, sizes and materials opens up a world of results that enable you to get the specific look you want. A skilled plastic surgeon will take your unique individual anatomy, lifestyle and goals into mind before beginning any procedure in order to maximize your satisfaction with the end result.
Concerns About Recovery
You may also be among those women who are worried about the recovery time with plastic surgery. This is divided into the categories of pain recovery and social recovery.
Generally, the larger the implants you get the longer you will experience discomfort after the procedure. This is one of the advantages of going for the more subtle improvement of a smaller size increase.
Scarring is a concern as well. There are several surgical methods your plastic surgeon can utilize to insert breast implants. These implants take the form of either silicone or saline implants. There are also what are known as "gummy bear" implants which have a filling material that's closer in consistency to jello rather than a liquid, which alleviates issues of the implants leaking. The amount of scarring that occurs is also influenced by the quality of the plastic surgeon you see and their experience, instruments and methods.
Finding the Right Plastic Surgeon in Bucks County
If you're anywhere in the Bucks County or Philadelphia area, you are fortunate to be close to the Kole Plastic Surgery Center. Opened in 2005, Dr. Edward S. Kole is a board-certified plastic and reconstructive surgeon, and he does all the procedures at our center. We're well aware that everyone has different goals they're looking to achieve from a breast augmentation, and Dr. Kole will work with you to get you the best result possible.
During your initial consultation for breast augmentation, Dr. Kole may even suggest additional procedures, such as a breast lift if your breasts are sagging. You'll also be happy to know that he creates incisions in areas where scarring will be less noticeable and has specially made surgical equipment that limits the size of the incision. He also performs breast reductions for men and women.
Conclusion
If you're considering breast augmentation, you should know that you have a tremendous array of options for getting just the look you want. Plastic surgery has only been getting better and less expensive over the years and decades. It's not only for the well-to-do or celebrities anymore. It's also not only for those looking for dramatic results. If you want subtle, tasteful changes to your appearance that give you a desired boost in confidence, this is more than achievable with modern plastic surgery. Your successful approach to any cosmetic procedure is a matter of finding the right plastic surgeon and then being open and honest about what you want and then enjoying the boost in appearance and confidence after the procedure.