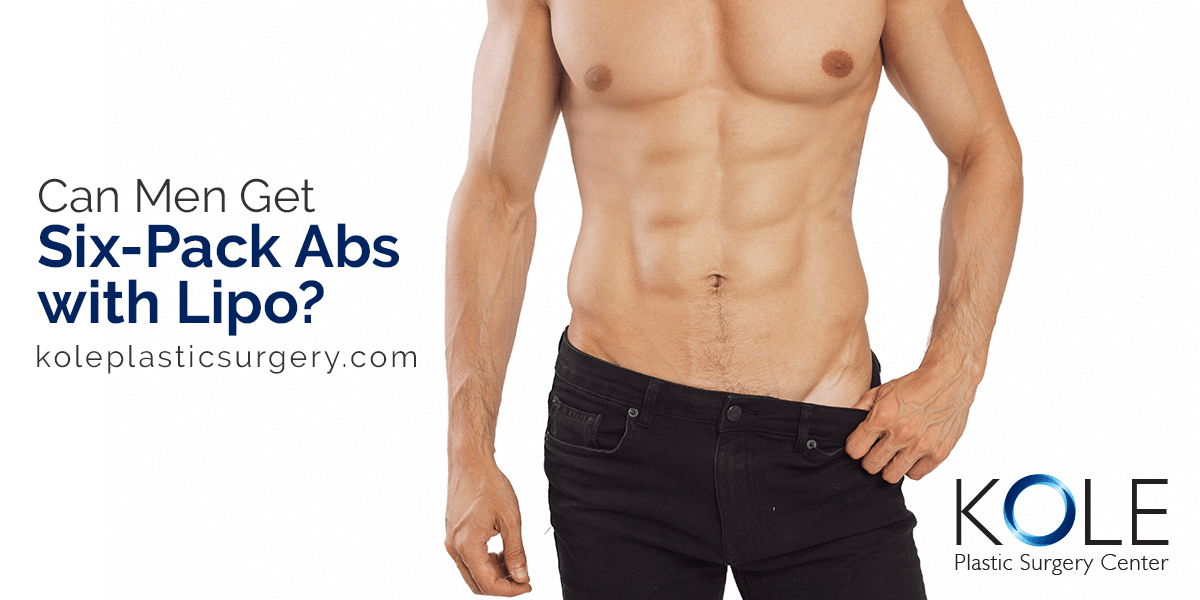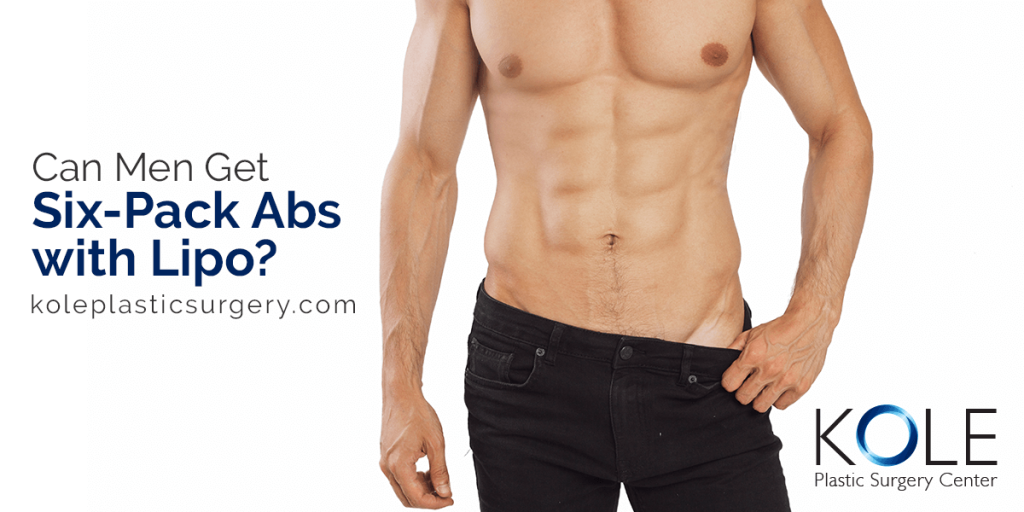 Can Liposuction Help You Get Chiseled Abs?
Undergoing plastic surgery was once considered something that only women did, but this has been changing over the past several years. In 2016 alone, men accounted for over one million surgical and nonsurgical cosmetic procedures.
At The Kole Plastic Surgery Center, we are well aware of this trend. At our Bucks County plastic surgery clinic, we perform numerous cosmetic procedures for men. Liposuction and male breast reduction are a couple of the more common ones.
One body-image issue of particular interest to some men is obtaining the coveted six-pack abs. Chiseled abdominals are considered a peak fitness goal, which is why they are highly sought after. Those seeking cosmetic surgery should be aware, however, that plastic surgery is a complement to rather than a replacement for fitness and a good diet.
Fitness and Liposuction
Liposuction is a highly effective tool for fat removal, but no single procedure can work miracles. Anyone who is significantly overweight will generally not be able to reap the benefits of liposuction since it only removes fat cells from just beneath the skin. You, therefore, need to develop and hold to a fairly strict diet and exercise regime that you can complement with liposuction to get you that extra distance to six-pack abs.
One interesting phenomenon is that getting liposuction may give you that extra bit of motivation to stay in shape afterward. At The Kole Plastic Surgery Center, Dr. Kole advises patients that they can reverse the fat removal achieved in liposuction if they don't take care of themselves. As a board-certified plastic surgeon, Dr. Kole recommends you follow a fitness and diet plan that will keep you at your desired weight.
Different Types of Liposuction
Traditionally, liposuction involves the insertion of a tube, called a cannula, beneath the skin where fat needs to be removed. This is attached to a machine that creates suction, which pulls the fat out through the tube. This form of liposuction has been around for decades.
There is a newer form of liposuction known as SmartLipo™, which many patients are opting for instead of the traditional method. This type uses laser technology to break up and liquefy the fatty deposits so they are easier to remove. This results in less bleeding and bruising and correspondingly shorter recovery time than the traditional method.
Choosing the Right Plastic Surgeon in Bucks County, PA
Whether you are seeking liposuction or SmartLipo™ to eliminate those last few pounds of fat around your abs or you're getting a male breast reduction, you need to find the best surgeon to get the best result.
Dr. Edward S. Kole has been practicing for 20 years exclusively in the field of cosmetic surgery in Southampton. As an experienced, board-certified plastic surgeon, he will determine your goals and then give you the surgical and nonsurgical cosmetic options to get you there.
Other plastic surgery procedures commonly performed on men in this area include nose surgery as well as an overall facelift.
When you need an experienced plastic surgeon with a state-of-the-art clinic with cutting-edge technology, don't hesitate to contact The Kole Plastic Surgery Center at 215-354-1010 for your Complimentary Consultation for all of your cosmetic surgery needs.