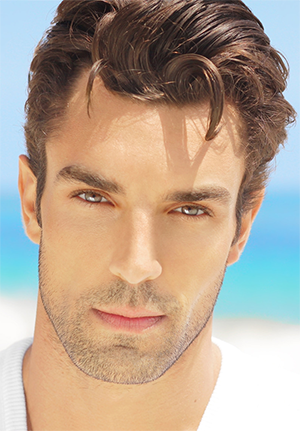 People are always looking for the better, whether it is in a relationship, in economical standing or in matters of personal health. With the rise in the number of celebrities looking to get their facial features enhanced and the increased access to the celebrity lifestyle has for the common fan, it has resulted in a number of changes. One of which has been the fact that celebrities are now being copied and people are looking to get their facial feature enhanced. This is typically done by way of surgical procedures such as implants.
Most people are unhappy with some of their facial features, and they look to get them changed with a number of facial implants available, such as check implants, chin implants and jaw implants. Chin implants are becoming increasingly popular among the three largely because nothing quite defines the outlook of a face better than your chin. Yet, making a decision on whether to go ahead with the choice or not can pose a serious dilemma for most people.
Deciding on Getting a Chin Implant
Not everyone that believes they need to get their chin enhanced can go for a chin implant. For that, the patient needs to be one who has reasonable expectations and most of all, has good health. Remember, chin implants will simply enhance the outlook of your chin and the overall look and symmetry of your face.
Before you go for surgery, you will need to choose a good surgeon, like Kole Plastic Surgery, that has prior experience in accomplishing such tasks and is able to obtain reproducible results. Once you have done so, then you can move onto discussing your situation and anticipated desires on how you wish to improve your looks and consulting whether to go ahead with the surgery or not. During the discussion, your medical records will hold an important place, since any prior reconstructive surgeries on the face or dental procedures could affect the way the surgery is performed.
In you discussion with Dr. Kole, he will need to know exactly how much you want to get your chin changed by way of an implant and what are the reasons for it. It is only after all these extensive deliberations between you and the surgeon are made that the two of you will come to conclusion on whether to go ahead with the procedure or not.
The Chin Implant Procedure
Typically, a chin implant procedure is not an extensive surgery where you will be required to stay in the hospital overnight post your surgery. Instead, you will be operated on and after a spending an hour or so recovering, you will be allowed to go back home. Yet, that doesn't mean that you have completely healed. Dr. Kole will give you a list of precautions to take and how to behave until you have fully healed. The implant may be placed through an incision under your chin but this will leave a small scar but more commonly, the implant is placed through an incision placed inside your mouth.
Getting high quality chin implants in the Philadelphia area is easy, all you need to do is contact us at The Kole Plastic Surgery Center Center to schedule your complimentary consultation. Call us at 215-315-7655 today. We are located at [primary_address] Southampton, PA, [primary_state] [primary_postal].