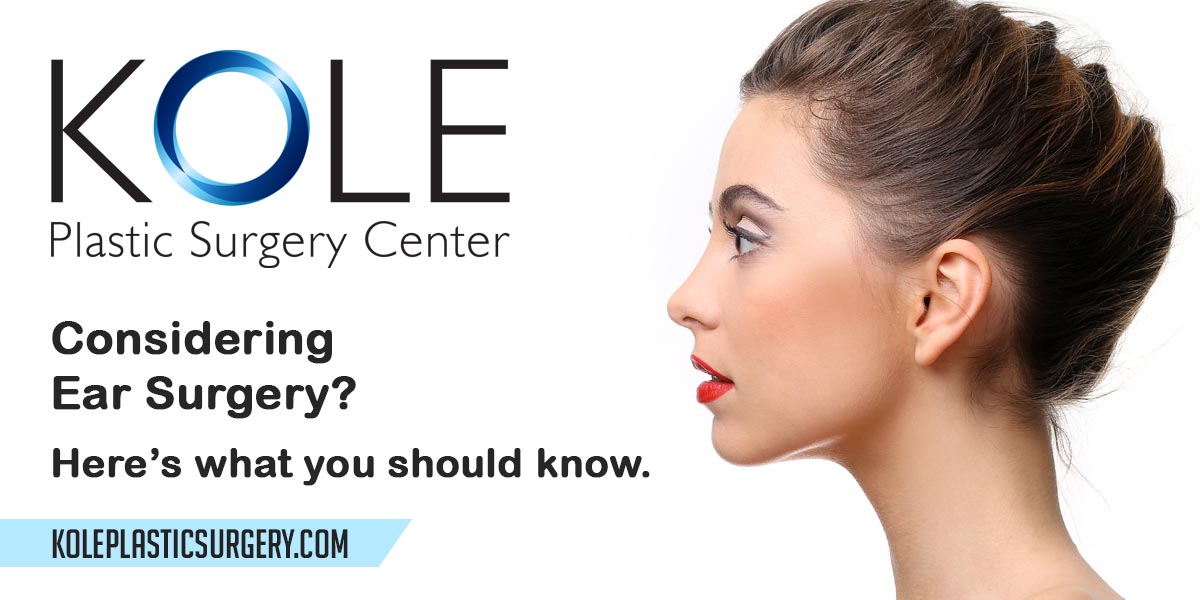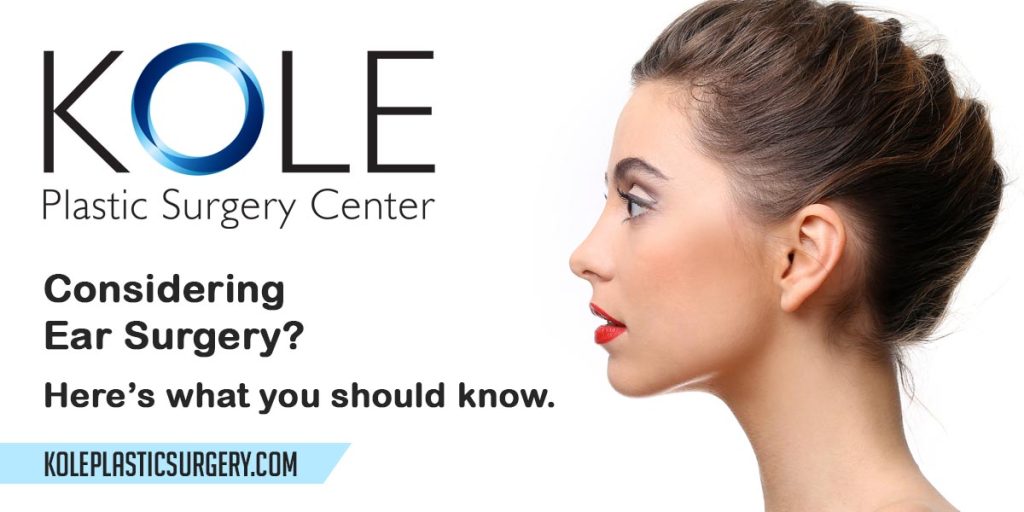 Preparation for cosmetic ear surgery usually takes a few weeks to achieve the best results.  Your first step in the process begins with finding a plastic surgeon you feel most comfortable with after consulting and gathering information.
There is information to understand, realistic expectations of the outcome to process, and some simple considerations that you will become aware of.  Anyone who is thinking about cosmetic ear surgery, also known as Otoplasty, or ready to undergo the procedure needs to follow through with a few steps.
Your Consultation for Otoplasty
After researching Otoplasty and finding an experienced and qualified surgeon, it's recommended highly that patients have an initial pre-procedure consultation.  This is always mandatory.  Dr. Kole will thoroughly examine your ears and discuss ways of correcting your specific problems.  The initial consultation, which is completely complimentary at no cost to you, will always determine if ear surgery is not only the best procedure but also if you are a qualified candidate.
If Otoplasty is a safe treatment option, Dr. Edward Kole will then discuss the ear surgery procedure in detail. This discussion will include details surrounding anesthesia, your medical history, costs associated with the surgery, recovery time, and additional information.
This initial free consultation is the time also set aside for questions you have about the benefits of Otoplasty, as well as, any possible complications and risks of cosmetic ear surgery.
A Few Weeks Before Your Otoplasty Procedure
In the weeks prior to ear surgery, read over all of the details of the procedure and recovery, and remember the reasonable expectations that were discussed during your consultation.  All patients should stop using aspirin and NSAID products at least two weeks before surgery.  Smoking and the use of all tobacco products should also stop during that same time frame.  Preparations for missing work or school and also designating a person to take care of you immediately following the surgery should also begin to fall into place during this time.
The Day Before Your Otoplasty Procedure
Patients receiving general anesthesia for cosmetic ear surgery will not be allowed to eat or drink after midnight the night before, or the morning of, the surgery. Your meal on the night before surgery should be very light. Preparations need to be in place for the full recovery period and plans made for someone to drive you home.  All Otoplasty patients should be with another adult for the first couple of nights.
The Day of Your Ear Surgery
Before coming into the surgical facility, Otoplasty patients should plan on wearing comfortable, loose-fitting clothing. Tight collars or shirts that patients have to pull over their heads are not good. It is important that nothing will be near the ears to bend or pull them after surgery.
You should shower and shampoo your hair thoroughly that morning and also have a haircut or trim close before your procedure.  Before surgery begins, Dr. Kole will use either general anesthesia or local anesthetic with a sedative, as discussed in your consultation.
The ear surgery itself usually takes one to two hours depending on the extent of work being performed.   You will be closer than ever before, to no longer having protruding ears, after your final steps from Otoplasty.
Please contact The Kole Plastic Surgery Center at 215-315-7655 to schedule a complimentary free cosmetic ear surgery consultation with Dr. Edward Kole.  Our office and Licensed Ambulatory Surgical Center is conveniently located at: 1122 Street Rd Southampton, PA 18966.
If the cost is an obstacle, there are plastic surgery financing options that are that can provide a loan that will help you pay for your ear procedure.