Am I Too Young to have a Facelift?
Published on June 5, 2017 by
Kole Plastic Surgery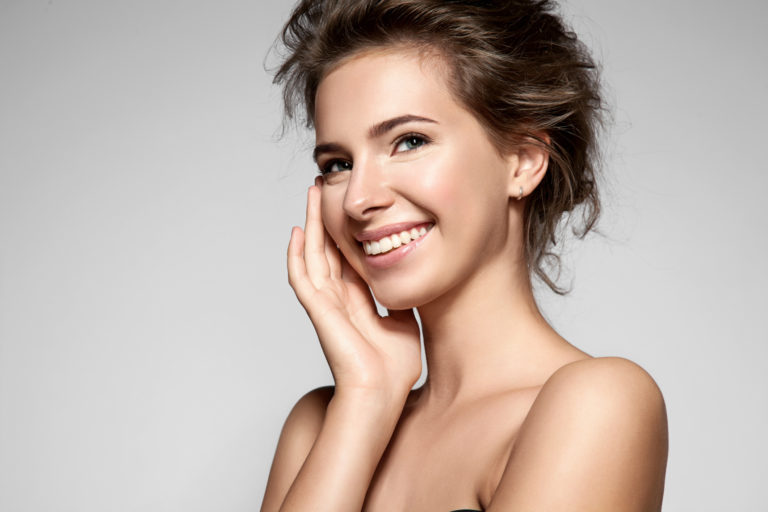 Eventually, we all are going to experience the effects of aging on our faces; some of us earlier than we would like. If you're wondering whether you are too young for a facelift, that may be a good indication that it is time to begin exploring your options to help you look younger longer. A facelift can help patients as young as 40 turn back the clock and maintain a refined, youthful appearance throughout their lives.
Don't focus on how old you are; we all age differently-focus on how you look.
How we age is as individual to us as our fingerprints. Diet and lifestyle, genetics, sun damage, smoking and even your environment all influence how young or old a person looks for his or her age. A 40-year-old with less favorable genetics and lifestyle habits may have more advanced facial wrinkles and sagging and look older than a 50-year-old in good health who wears sunscreen daily.
Unfortunately, there is no ideal age for a facelift—only the right time for you. What age you are chronologically matters far less than the age you look.
When you are starting to see sagging of the cheeks, jowls, lower face, or neck, then it's a good time to consider facial rejuvenation, regardless of how old you are. In fact, the best-looking older celebrities maintain their ageless appearance by catching these signs of aging early—before a dramatic change is required. Also, when performing small surgeries over a period of time instead of one large overhaul, it makes the aging process more gradual and less people may notice subtle changes rather than one large one.
Having a facelift earlier in life has its advantages
Having a facelift when you are younger has many benefits. Because the skin's elasticity and underlying tissue volume is still good in your 40s, you can achieve better, more natural-looking results. Also, turning back the clock early means you'll enjoy the results for that many more years. Additionally, younger patients typically heal more quickly and carry fewer risk factors going into surgery than older patients.
Younger patients have more options for facial rejuvenation
Taking a proactive approach to treating early signs of facial aging gives you a wide range of choices, allowing you to get excellent reproducible results with a less costly surgical treatment plan.
If you are mainly bothered by early jowls around the jawline lower cheeks, an S Lift mini facelift can be an excellent surgical option for you. With shorter incisions and minimal recovery time as compared to a full facelift, this approach can still help you look years younger; the results from a S Lift lasts for 6 or 8 years. The S lift usually is performed under local anesthesia.
The S lift procedure alone can make a huge difference in your profile and bring a fresher, more rested appearance to the entire face. Combining  the S lift with other procedures such as an eyelid lift or a liposuction of the neck can bring about a complete facial rejuvenation if that is desired. Non-surgical alternatives
Non-surgical injectables like BOTOX for relaxing wrinkles or JUVÉDERM for filling moderate lines and wrinkles and for replacing lost volume are excellent for treating specific facial wrinkles, such as frown lines, crow's feet, or marionette lines.
If you're unhappy with the way your face appears, I recommend you consult with a board certified plastic surgeon like Dr. Edward S. Kole. To schedule a private complimentary consultation with Dr. Edward S. Kole of The Kole Plastic Surgery Center, contact us at 215-315-7655 today.