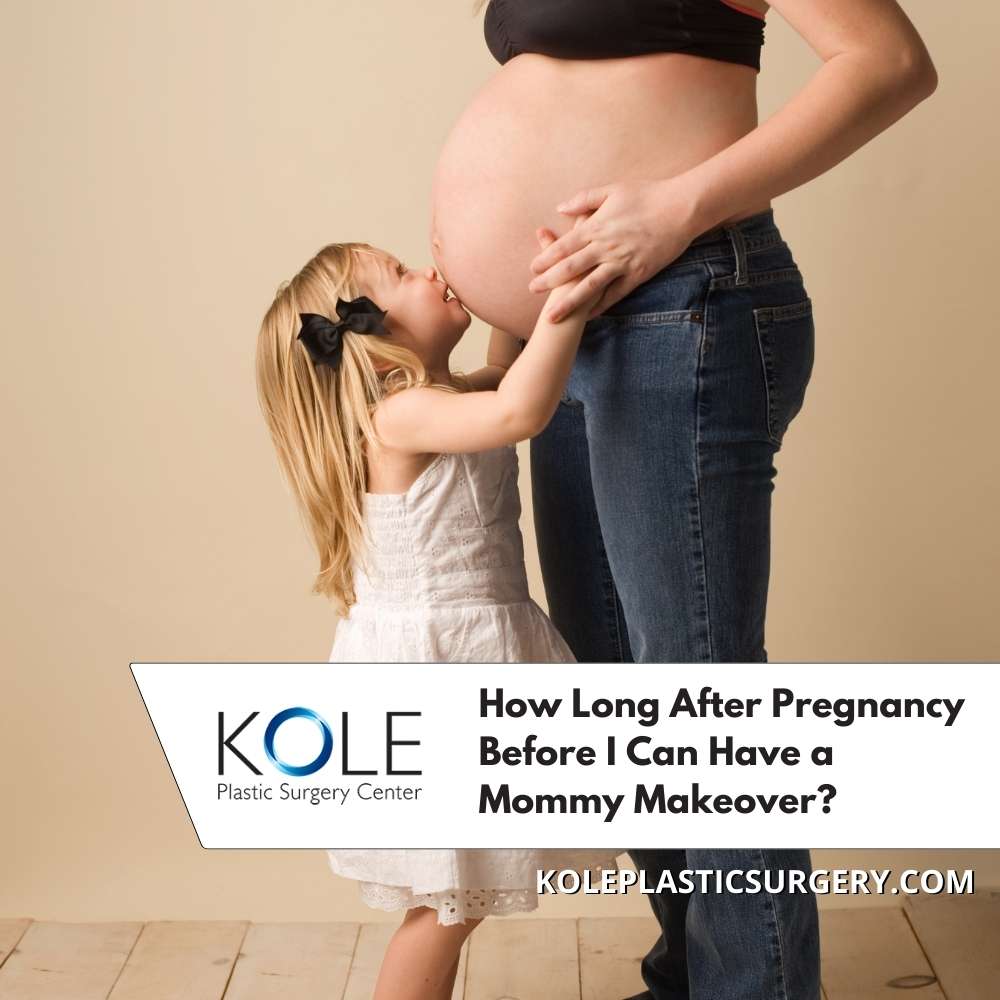 Giving birth is one of the hardest experiences on a woman's body she can go through. It takes a lot out of you physically and emotionally and leaves you changed in many ways. One of those ways is the changes to your body shape and figure.
Soon after birth, many women decide to try to find ways to regain their pre-pregnancy figures. Sometimes vigorous exercise helps but it may not get everyone all the way, and for others, it may not help with excess skin, weak or stretched muscles or flab.
This is where the Mommy Makeover comes in.
Several factors influence the outcomes of these procedures. Dr. Kole will help you decide when to have your Mommy Makeover as well as which procedures will give you back a toned, sleek body that will feel like you again.
The most important part of returning your body to its pre-pregnancy condition is patience. In the months after childbirth, your body goes through some natural changes, such as fluctuating hormones and natural fat loss.
Having a Mommy Makeover performed too soon can mean that the results of the procedures are going to be more short-term than if you had given your body the time it needed to heal, repair, and to readjust.
Some of the changes that occur naturally after giving birth are:
Changes to hormone levels
Abdominal muscles returning to a "resting state" after being stretched to accommodate your baby
Shifting and reduction of body fat
Skin reshaping to your post-pregnancy contours
Changes to breast shape and size to allow for the breast milk
Recommendations Pre-Mommy Makeover Surgery After Your Pregnancy
You will need to be close to your ideal weight for at least six months before having your Mommy Makeover. You can reach this goal by following a healthy diet and exercising regularly. You will also need to be done breastfeeding your baby for at least six months to allow your breasts to return to a natural shape and size.
Dr. Kole also recommends that you have your Mommy Makeover once you are done having children because any subsequent pregnancies will affect the results of the procedures. If you do have children after your Mommy Makeover, you may need additional surgeries to correct any changes to body fat or skin elasticity.
What Can I Expect from a Mommy Makeover Surgery?
By following Dr. Kole's recommendations for your Mommy Makeover, you will achieve the best possible results, such as more firm breasts that are "perky", a flat, toned midsection, and more natural, attractive contours to your body.
Each patient's desires for their post-Mommy Makeover bodies are unique. Dr. Kole tailors his Mommy Makeover procedures to your individual desired results. He will recommend one or more procedures, such as:
You can schedule a FREE consultation with Dr. Kole sometime after having your baby. He will outline a long-term plan for your cosmetic and plastic surgical procedures and offer recommendations on steps you can take starting to regain your pre-pregnancy figure today.
Call our office and private PA licensed Ambulatory Surgical Center in Southampton, Bucks County at 215-315-7655 to schedule your appointment.
.