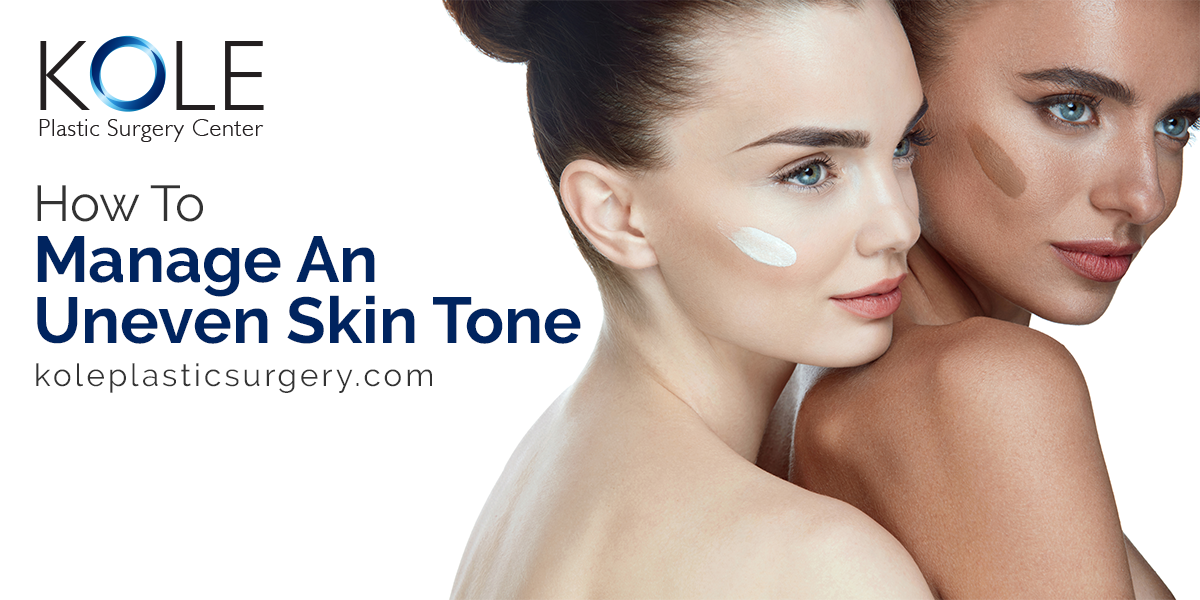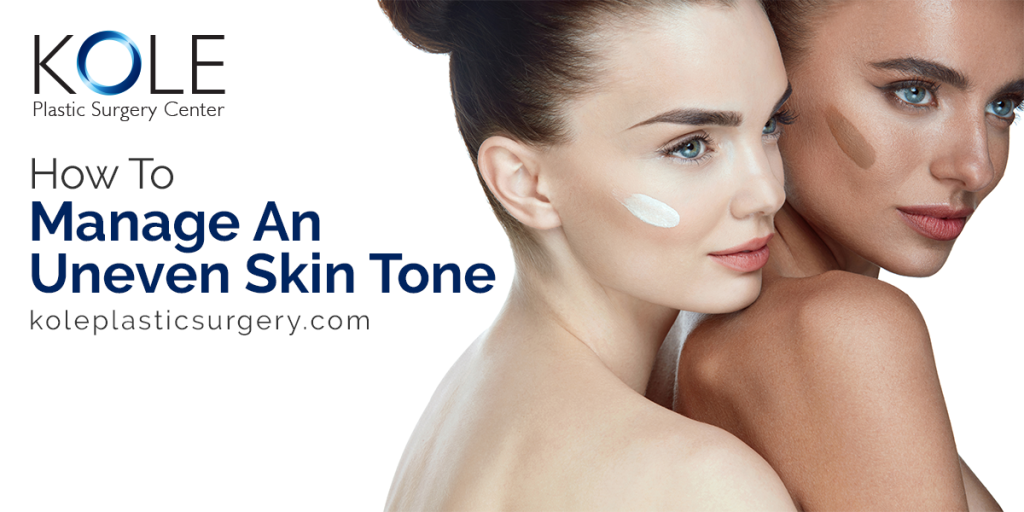 How to Handle Uneven Skin Tone
It's hard to overlook the importance of our skin when it comes to our appearance. The saying that "beauty is only skin deep" reminds us of this. Skin discoloration can be an issue that negatively affects your appearance. Hyperpigmentation is a condition where you develop darkened spots on your skin. This is commonly associated with aging, and forms of hyperpigmentation include brown spots, sunspots, liver spots, age spots and dark spots.
At the Kole Plastic Surgery Center, we know how important an even skin tone is to your physical appearance, which is why dealing with hyperpigmentation at our Bucks County plastic surgery clinic is a top priority. It is helpful to look at the causes of this skin condition and to see if there's anything you can do to prevent it.
Causes of Hyperpigmentation and Prevention Measures
Hyperpigmentation can be caused or exacerbated by sun exposure, dry skin and hormonal fluctuations. The sun is a big culprit in developing hyperpigmentation. The fact that our society considers having a beautiful tan to be a desirable goal is one of those cultural mores that is particularly hard on our skin. Staying out of the sun as much as possible and using plenty of sunscreen when the urge to hit the beach becomes overwhelming are some common-sense precautions.
Other ways to prevent these types of problems include practicing a good skin care regimen throughout your life. This should include actions that cleanse and moisturize your skin on a daily basis. You should also do regular exfoliation to remove upper layers of dead skin. A good diet can help too, so your skin will get all the nutrients it needs.
Effective Remedies for Hyperpigmentation
For mild hyperpigmentation, you can conceal it fairly effectively with makeup. For more visible dark spots, however, you may want to consider the services of a Bucks County plastic surgeon. At the Kole Plastic Surgery Center, our procedures are carried out by board-certified plastic surgeon Dr. Edward S. Kole. He has 20 years of experience in cosmetic surgery in Southampton and brings this experience to bear for every patient he meets.
At our Bucks County plastic surgery clinic, we utilize the PicoSure® laser treatment system to ensure the best results from your laser treatment. This cutting-edge technology destroys the melanin below the surface of your skin that causes the darkening that results in sunspots, age spots and other blemishes. It also accomplishes this as painlessly as possible. Laser treatment is a non-invasive procedure, and you're able to go back to your regular daily activities immediately after the treatment.
Dr. Kole is also experienced at many other plastic surgery procedures. For non-invasive fat removal, he is skilled at CoolSculpting in Philadelphia, or to complement your revitalized skin tone with full lips, he's proficient at lip injections in Philadelphia. For more involved procedures that require actual surgery, he's experienced at breast lifts, breast augmentations, facelifts, neck lifts, tummy tucks, liposuction and rhinoplasty in Philadelphia. For all your laser, injectable or Bucks County plastic surgery needs, please contact our clinic for a consultation appointment, so you'll have your skin and everything else looking their best.