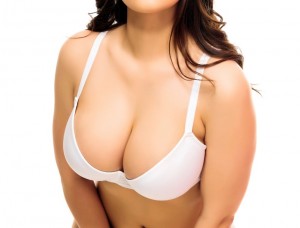 If you are old enough, you remember the old saying "We Must!  We Must! We Must Increase Our Bust!" 
Understand why breast implants have been one of the most popular cosmetic surgery procedures chosen by women? Well, not anymore.
Women have begun to return to their cosmetic surgeons to reduce the size of their implants to a more normal and natural looking state – either their original size or a slightly lesser enhanced size.  Celebrities such as Victoria Beckham, Katie Price, Melissa Gilbert and OC Housewife Tamra Barney (an entire episode was devoted to her implant reduction) started the craze.
Why The Sudden Rush To Reduce The Size Of Implants?
Cosmetic surgeons say that while women still embrace breast enhancement, the chosen sizes are not as large.  What they discover is that larger breasts come with several drawbacks:
Back and neck pain
Difficulty with exercises such as running
Pain from bra straps
Dissatisfaction with appearance
On top of these physical issues, what society deems as beautiful and sexy have gone in the other direction.  It is more about enhancing what you have rather than what you believe you should have to be "pretty" – being healthy and proportionate to your physique are more appealing than being bodacious and buxom.
What to Do If Breast Reduction is Your Choice
For patients considering breast reduction, it is important to seek treatment from a plastic surgeon skilled at this procedure, such as Dr. Kole.  The following points are important when making this decision:
The surgeon must have the information from your original breast implant procedure(s).
Cosmetic surgeons may be able to use the original incision to perform the procedure.
Smaller implants may require additional sutures to decrease the size of the breast implant pocket.
A breast lift may be necessary depending on the amount of reduction.
Consult with Dr. Kole, who can recommend the best options to achieve a more natural look.