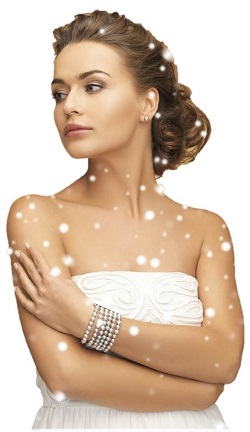 As the holiday season approaches, you may be planning for the many events on your social calendar. Perhaps a few shopping trips are in order as well as an appointment with your hairdresser. But what about your skin and body? As a board-certified plastic surgeon, Dr. Kole can help you look your absolute best from head to toe, but you need to plan ahead. Some treatments can refresh your look immediately, but others involve downtime and recovery. Here are the top five procedures that our patients consider in preparation of the holidays and other special events.
Breast Augmentation:
If you are unhappy with the size or shape of your breasts, breast augmentation is an option. Dr. Kole will recommend the breast implants that suit your body type and personal desires while maintaining a natural breast appearance. Increasing your breast size balances the proportions of your waist, hips, and breasts while giving your self-confidence a boost. Best of all, your formal gown will fit beautifully. You should schedule your breast augmentation a month or so before the holidays or special event. This allows for:
Five to seven days of restricted activities and rest
One to two weeks of initial recovery
A month for the swelling to subside
Liposuction: 2 to 3 Months Before the Holidays
Liposuction removes stubborn pockets of fat from the abdomen, hips, thighs, back, chin, upper arms and other areas. Body contouring with liposuction is a safe and effective way to enhance your natural contours so that you look stunning in your holiday and event outfits. Fully healing from liposuction can take two to three months which includes:
One week of rest and limited activities
Two to three months for the swelling to subside
Eyelid Surgery (Blepharoplasty): 1 Month Before the Holidays
Blepharoplasty, or eyelid surgery, requires one of the shortest healing times and produces incredibly dramatic results. The procedure removes tiny pockets of fat and small amounts of sagging skin from the upper and lower eyelids. The result is a rejuvenated, youthful appearance. You no longer look tired and spent, but ready to enjoy the festivities. You will see the results immediately after the procedure, and full healing takes only two to four weeks.
Botox®: 2 Weeks Before the Holidays
Botox® offers some immediate improvement in the lines on your forehead and between the eyes as well as crow's feet, but full results can take three to four weeks. The reason is that Botox® temporarily paralyzes muscles that "pinch" the skin with each contraction, but the skin needs time to fully relax. Having your Botox® treatment a few weeks before your holiday events ensures that the skin is smooth and free of creases and wrinkles.
Dermal Fillers: A Few Days Before the Holidays
If you need a last-minute treatment to look your best, dermal fillers are the best option. Dr. Kole will choose the dermal fillers that will reduce the lines and wrinkles that add years to your age. Marionette lines, nasolabial folds, vertical lip lines and poorly-defined lips can all be corrected with one simple, quick treatment. The injections may cause some localized swelling and bruising around the injection sites, so you should have the treatment at least three days before your holiday event.
With the holidays just around the corner, now is the time to schedule your treatments with Dr. Kole. Contact us today to schedule a personal consultation.