Centrally located in Southampton, PA and serving Philadelphia, Bucks, and Montgomery Counties, the Kole Plastic Surgery Center Center performs BellaFill® treatment for patients desiring skin rejuvenation.
What Is BellaFill®?
BellaFill® is an injectable wrinkle filler, but it is unique in that it is not a temporary solution. The revolutionary microspheres in BellaFill® are not absorbed by the body and provide the support your skin needs for natural, long-lasting results. Temporary injectable wrinkle fillers are made of different kinds of natural or synthetic materials that are broken down and eventually absorbed by your body. As a result, wrinkle correction is only temporary and you may need repeat injections several months after the initial treatment to maintain your wrinkle correction. BellaFill® is different. The unique microspheres are not absorbed by your body and actually work with your skin to produce collagen which provides the support your skin needs for natural, long-lasting results.
Am I a Good Candidate for BellaFill®?
If you want an injectable wrinkle filler that provides long-lasting wrinkle correction, then ask Dr. Kole about BellaFill®. If you have used temporary wrinkle fillers in the past, then you know that they are eventually absorbed by your body and require repeat injections to maintain the results you've come to love. If you are tired of repeated injections to maintain youthful-looking and desirable results, then BellaFill® may be the solution for you.
What Are the Benefits of BellaFill®?
Long lasting
Economical
Feels natural
Requires fewer injections
More convenient
Treatments improve over the course of several months and stand the test of time
Excellent safety profile
Simple, in-office procedure
BellaFill® Before and After From Residents Of Bucks County PA"® Before and After

What Are the Recovery Time and Expected Results for BellaFill®?
BellaFill® provides immediate results for wrinkle correction, allowing you to return to your normal daily activities. Most patients do not need to take more than one half hour out of their busy lives to receive this treatment. Slight bruising, swelling, and discomfort may be normal after the procedure, and it may take a few days for this to subside and to see the final, exquisite results.
What Is the Cost of BellaFill® in Philadelphia and Bucks County?
The cost for BellaFill® varies depending on the extent of treatment necessary to achieve optimum results.
The Kole Plastic Surgery Center Center accepts cash, check, and credit card (MasterCard®, Visa®, American Express®, Discover®) as acceptable forms of payment.
Financing is also available through CareCredit®, United Medical Credit and Advanced Care.
For other Frequently Asked Questions regarding BellaFill® visit our FAQ page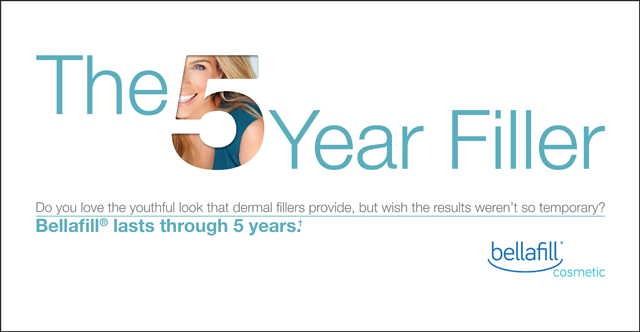 Contact Us Today for a Consultation
Are you searching for a dermal filler that offers the longest-lasting results possible? Learn about BellaFill® treatments by Kole Plastic Surgery. As a board certified plastic surgeon, Dr. Kole recommends BellaFill® for many of his patients in Southampton, PA, Philadelphia County, Bucks County, Montgomery County and surrounding areas of Bucks County, PA. Contact us today to schedule your personal consultation and learn more about the benefits of BellaFill®.