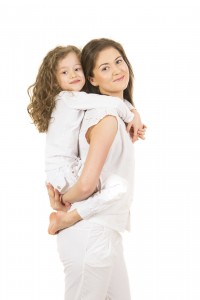 There are plenty of women around the world that despite loving their children, just cannot contend with the toll that being a mother takes on their bodies. As a result of this, most women wait to become mothers until late on in their life, causing complications. Meanwhile, those who have children early on, regret the fact that they are no longer the owner of the body that they once had.
The Solution
As a result of the growing demand, surgeons are now willing to help mothers get their old bodies back by the help of surgeries. This procedure is called a mommy makeover. This makeover is not necessarily a scientific termed as such. It is referred in this way, mainly for marketing purposes only.
Yet, it can be said that with the rise of media, celebrities and wealth around the world, there has been a steady rise in the number of patients willing to make use of the tummy tuck and the breast augmentation  or lifts to get back the lost confidence in their body.
A Need for Change
This means that there is also a need to ensure women who become mothers that they will be able to enjoy being a mother and get their beach body back as well. This is exactly why the mommy makeover trend has started to gain fame. Now, mothers who had wanted to have kids but are not willing to sacrifice their bodies for it, go to surgeons in a bid to regain some of the lost curves and shape their body previously had. While a mommy makeover can have a number of different surgeries associated to it, typically, a mommy makeover is associated with two distinct operations:
The Need
Bearing a child in your stomach is not the only thing that can have an effect on your body. Once they are born and you breast feed them, it can affect your breasts adversely. For example, a woman may have a full C Cup before she has started to breast feed her children and after she has breast fed them, they might turn into barely an A cup. The same thing happens with your abdomen, having had a child in your abdomen for 9 months, leaves you with a flabby, out of shape stomach that you might think twice about before exposing.
It is this uncertainty about the body that has fueled the demand for mommy makeovers. This behavior of the women of today can be associated with a number of factors. Women today are not happy with simply having a family and looking after them, they want more for themselves, they want to stay young and vibrant for as long as they can and enjoy life to the fullest.
If you live in the Philadelphia, Bucks County or Montgomery County area and want the best mommy makeover in town, contact us at www.koleplasticsurgery.com or visit The Kole Plastic Surgery Center Center at [primary_address] Southampton, PA, [primary_state] or by calling 215-315-7655 .