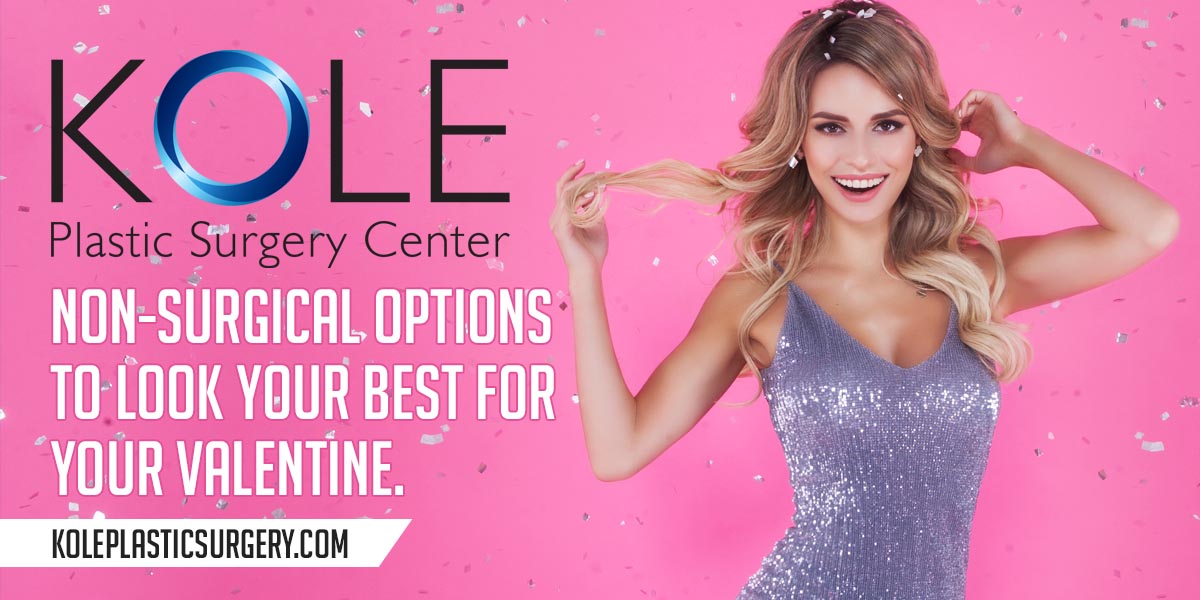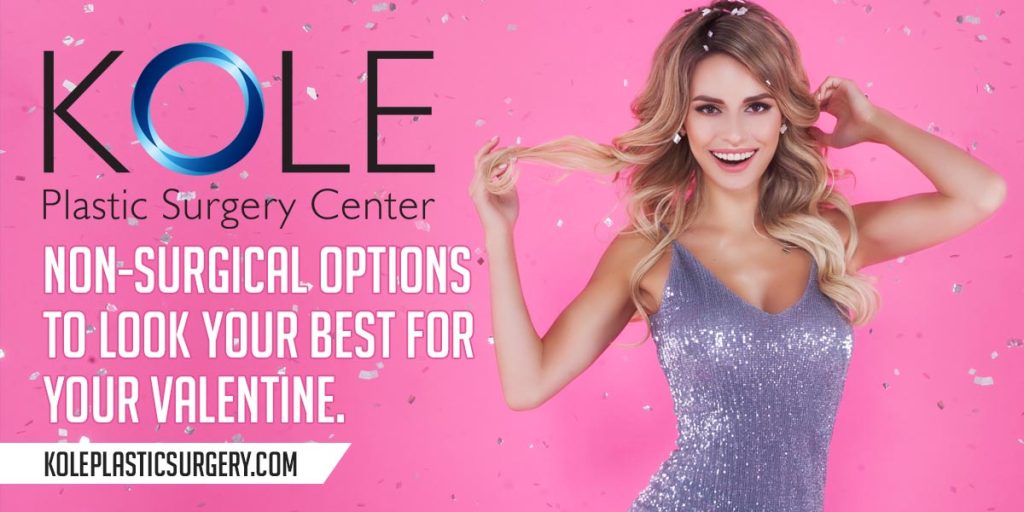 Valentine's Day is coming up, and you want to look your best for yourself or for that special someone in your life. If you want to go that extra mile beyond new clothes or better makeup, you should consider a simple, quick, non-surgical cosmetic procedure. 
At the Kole Plastic Surgery Center, our plastic surgeon, Dr. Edward S. Kole, has over 20 years of experience at surgical and non-surgical cosmetic procedures. As a board-certified plastic surgeon, I see many patients who come to us trying to look their best for special occasions. Our PA Department of Health private licensed Surgical Center exclusively devoted to plastic surgery and non-surgical options to help you look your best.
Popular Cosmetic Treatments for Valentine's Day
Botox for Wrinkles and Fine Lines
This is a popular and quick treatment that helps to fade those wrinkles and fine lines on your forehead and between your eyebrows. It will also take care of those crow's feet radiating out from the sides of your eyes. As an experienced plastic surgeon, I know the importance of using fresh Botox to maximize the longevity of your results. The treatment takes a few minutes, but the results last up to three to four months.
Get Beautiful Skin With Skin Resurfacing
Skin peels and microdermabrasion, Intense Pulsed Light or other Lasers are common skin resurfacing procedures  at the Kole Plastic Surgery Center. Either of these techniques can restore a youthful appearance to your skin by reducing or eliminating redness, blotchiness, fine lines and sun damage. With my extensive experience performing such treatments, I can recommend the best one of these options for your skin given what you're looking to achieve.
Long-Term Solution to Short Eyelashes With Latisse
Women are well aware that longer eyelashes are considered attractive, which is why false eyelashes are a common item on beauty supply store shelves. When you come to the Kole Plastic Surgery Center, we can give you a long-term solution to the problem of short eyelashes with Latisse. This daily, at-home regimen will give you the results of longer thicker eyelashes within a few weeks.
Handle That Double Chin With Kybella®
If you want to get rid of that double chin before you see your special someone on Valentine's Day, you may want to come to our center and consult with me about a Kybella treatment. This injectable substance mimics a naturally occurring chemical in your body that's essential in eliminating fat. I have the experience needed to give you the number of injections necessary to get you the results you want from this procedure.
A More Youthful Face With Juvederm®
As we age, our cheeks lose volume, which makes our whole face look older. By coming to our cosmetic center, we restore this lost cheek volume with Juvederm. This injectable product contains hyaluronic acid, which is the natural ingredient plentiful in youthful bodies for giving us plump, moist skin. The treatment only takes a few minutes, and you will start seeing results in a couple days.
Call Us Today!
If you want to look your best for Valentine's Day and beyond, please call my team of caring, compassionate professionals at the Kole Plastic Surgery Center. I will see you in a private consultation and discuss your best non-surgical options for enhancing your appearance to look and feel your best. Call us today at 215-315-7655.