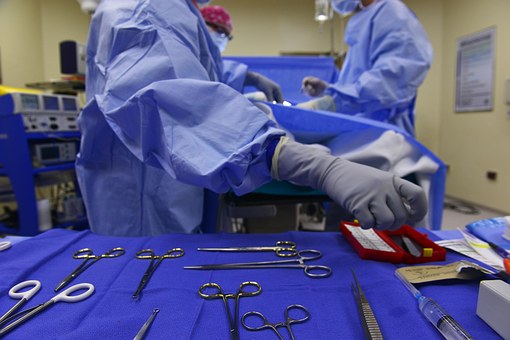 If you're looking for an experienced plastic surgeon in Doylestown, PA, then you need to search no further than the Kole Plastic Surgery Center. This plastic surgery center offers all types of cosmetic and reconstructive surgeries for patients of varying agents. Lead by Dr. Edward Kole, this center was first opened in 2005 and has developed a great reputation for delivering spectacular results to all their patients.
Who Is Dr. Kole?
Dr. Kole is the owner of the Kole Plastic Surgery Center. He started his first private plastic surgery practice in Bucks County back in 1998. Since then, he continues to provide his patients with high-quality results they simply can't find anywhere else. Those who live in the Doylestown and surrounding areas can rely on Dr. Kole to provide them with the results they want and answer all of their questions so they feel at ease with the procedure from start to finish.
What Types Of Plastic Surgery Does Dr. Kole Do?
Dr. Kole is a plastic surgeon. This means that he does both cosmetic surgery and reconstructive surgery. Knowing the difference between the two is very important when it comes to your insurance company. Most insurance companies will only cover reconstructive surgeries. Most will not cover cosmetic surgeries as they are considered elective surgical procedures.
Reconstructive surgery is a type of plastic surgery that is performed to restore the function and normal appearance of the body. This is done to correct trauma, birth defects, and other medical conditions. Some examples of this type of surgery include breast reconstruction and cleft lip and palate repair. This type of surgery is considered medically necessary and is typically covered by most health care providers.
Cosmetic surgery is another type of plastic surgery that is considered elective by most insurance providers. The whole concept of this type of cosmetic procedure is to enhance the overall appearance of the body by reshaping and adjusting normal body anatomy. This type of surgery is not considered medically necessary and is not covered by most insurance companies.
What Cosmetic Procedures Does Dr. Kole Perform?
When you visit the Kole Plastic Surgery Center, you'll get to meet with Dr. Kole and discuss what sort of cosmetic or reconstructive concerns you have. There are numerous types of plastic surgery that are performed by the center every single year. The most common types of plastic surgery performed are included below:
Mommy Makeovers
Eyelid Surgery
Facelifts
Rhinoplasty
Tummy Tucks
Breast Augmentations
Neck Lifts
Ear Surgery
Lip Fillers
How Long Does It Typically Take To Recover From A Cosmetic Procedure?
After your surgery is complete, you'll be given a list of instructions by Dr. Kole to help expedite your recovery. The exact amount of time it will take you to recover from the plastic surgery will highly depend on your body and the type of procedure that you had performed. Most individuals find that they can return to work within 3 to 10 days after their surgery is completed.