Advantages of Plastic Surgery in the Winter
Published on January 9, 2018 by
Kole Plastic Surgery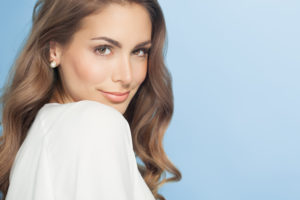 While anytime can be a good time to get plastic surgery, some people like to schedule their procedures around certain events or seasons to make for a more convenient surgery and recovery time. For example, some people choose to get liposuction or other body contouring procedures in the spring, so they can be ready for summer (aka bathing suit season). For those considering scheduling a treatment this winter season, here are some things to keep in mind.
Extra Downtime in the Winter
Winter can be an excellent time to schedule plastic surgery for a number of reasons. The holiday season gives a lot of people time away from work. If you are considering major procedures such as liposuction or breast augmentation, you will need to plan for a recovery period during which you refrain from participating in strenuous activities. A proper recovery is essential to the body's healing process, and the downtime from work during the winter season provides a great opportunity for recovery.
Cozy and Comfortable Clothes Aid Recovery
Another benefit of scheduling a surgery in the winter is the cool weather that requires us to bundle up. Some procedures, such as CoolScupting® and laser treatments, create results that improve over time. The colder weather allows you to hide signs of treatment until the results have fully developed, which can also give you time to further prepare for the new year with diet and exercise, ensuring that you can look your absolute best.
Kick Start a New You
Finally, planning a plastic surgery for the winter can allow you to start new years as a truly "new you." Starting off on the right foot can be a great motivator to following through with your new year's resolution. If you begin 2018 looking good and feeling good, you'll be able to accomplish anything. As an added benefit, you'll have a huge head start on the spring and summer seasons, so you'll be more than ready for swimsuit season!
What Do I Do Next?
If you are considering a plastic surgery procedure this winter season, contact The Kole Plastic Surgery Center to schedule a free consultation. The Kole Plastic Surgery Center is Pennsylvania's premier plastic surgery provider, and welcomes patients from Philadelphia, Southampton, and the surrounding communities.