The Most Popular Plastic Surgery Procedures Are…
Published on August 17, 2017 by
Kole Plastic Surgery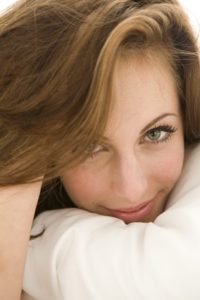 Each year, the American Society of Plastic Surgery releases a report that details trends in plastic surgery procedures performed in the United States. The trend in breast augmentation continues, as this procedure was once again the most popular, accounting for 290,467 surgeries nationwide. However, the numbers reveal a slight change of trend. Women are opting for smaller implant sizes than in previous years.
What the Number Reveal
In 2016, plastic surgeons performed almost 1.8 million surgeries and more than 15 million minimally-invasive treatments, such as dermal fillers and injectables. Coming in second to breast augmentation is liposuction, accounting for more than 235,000 procedures. Nose reshaping, eyelid surgeries, and facelifts round out the top five cosmetic surgery procedures. An estimated seven million Botox® treatments were performed in 2016, making it, yet again, the most popular injectable aesthetic treatment. Soft-tissue fillers came in second, followed by chemical peels, laser hair removal, and microdermabrasion.
The 2016 American Society of Plastic Surgery report is the first to detail data on one of the newest plastic surgery options for women — labiaplasty, a surgery that is performed on the inner and outer "lips" of the vaginal area. From 2015 to 2016, this procedure saw a 35% increase amongst female patients. Another emerging trend is butt enhancement, which may include implants or fat transfers. In the two-year period from 2014 to 2016, butt enhancement saw a 58% increase, and butt augmentation with fat transfer saw a 26% increase from 2015 to 2016.
Dr. Kole and his colleagues have noticed other changes, such as more requests for procedures that remedy sagging skin by adding volume rather than removing the excess skin surgically. The influence of celebrities and public figures continues to affect patient choice, such as the increase in lip augmentation with dermal fillers rather than implants.