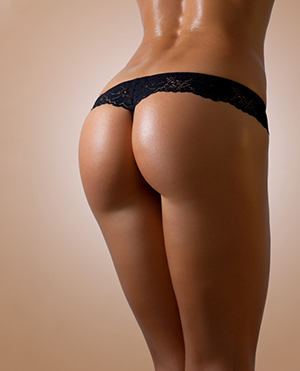 Over the years, as technology has advanced, the field of medical science has gone ahead and started to explore new avenues. Some of the greatest advancements have been in the field of plastic surgeries with methods such as Tummy Tuck, liposuction, Brazilian butt lift and others, becoming readily used. In particular, people are now increasingly looking for a Brazilian butt lift, but most of them tend to lack adequate knowledge about the procedure. This blog highlights a few common questions that you need to ask your doctor before the butt lift surgery.
What is a Brazilian Butt Lift?
This is basically a cosmetic surgery that is designed to decrease the signs of ageing that start to show on your butt. Did you know that our butt is one of the first few parts of our body that start to age before the rest of the body does? A Brazilian butt lift is a surgery that thwarts this side effect of ageing by using your own tissues to give you a stunning and long lasting higher and fuller butt. Fat is harvested by a special liposuction technique which removes the fat, the fat is cleansed and then re-injected into the flatter areas of the butt to make it fuller and rounder.
Can everyone get one?
Unfortunately, this is a professional procedure and not one of those illegal ones which are readily available in the market and as a result, there are set conditions for patients who are able to use this surgery for body enhancement. Patients that are suitable for a Brazilian butt lift must:
Be in a good emotional and physical health
Have excess body fat around the body which can be used in the surgery
Have realistic expectations of what the surgery will be able to achieve
Are the Results Long Lasting?
The Brazilian butt lift surgery only removes fat from one part of your body and places it into your buttocks to give them back their shape and appeal. This fat which has been placed there as a result of a surgery will continue to be there for the rest of your life. Yet, as you age, new fat will grow over it and your butt may start to age again after a while. However, living a healthy life and making exercise a part of your daily routine will help you maintain the shape and size of your new buttocks.
How Can I prepare for a Brazilian Butt Lift?
There are a numbers of things that you can do to make sure you are able to heal and get the best possible results after surgery. Some of these tips include:
To stop smoking at least one month prior to your surgery. Smoking in general, is injurious to your health and persistent smoking right before the butt lift can decrease the amount of fat that survives after being transferred to your butt.
Making sure that your home is set in a nice, comfortable way so that post surgery you can enjoy a healthy peace of mind and adequate, uninterrupted rest.
Typically, having a friend or family member come over to help would also do wonders.
These are some of the common questions that you need to ask your doctor, but where do you find an excellent doctor for Brazilian butt lift surgery? At The Kole Plastic Surgery Center Center, you get the best Brazilian butt lift procedure under the care of Kole Plastic Surgery. All you need to do is give us a call and get the best butt lift in the Philadelphia. Call 215-315-7655 today to schedule your complimentary consultation.