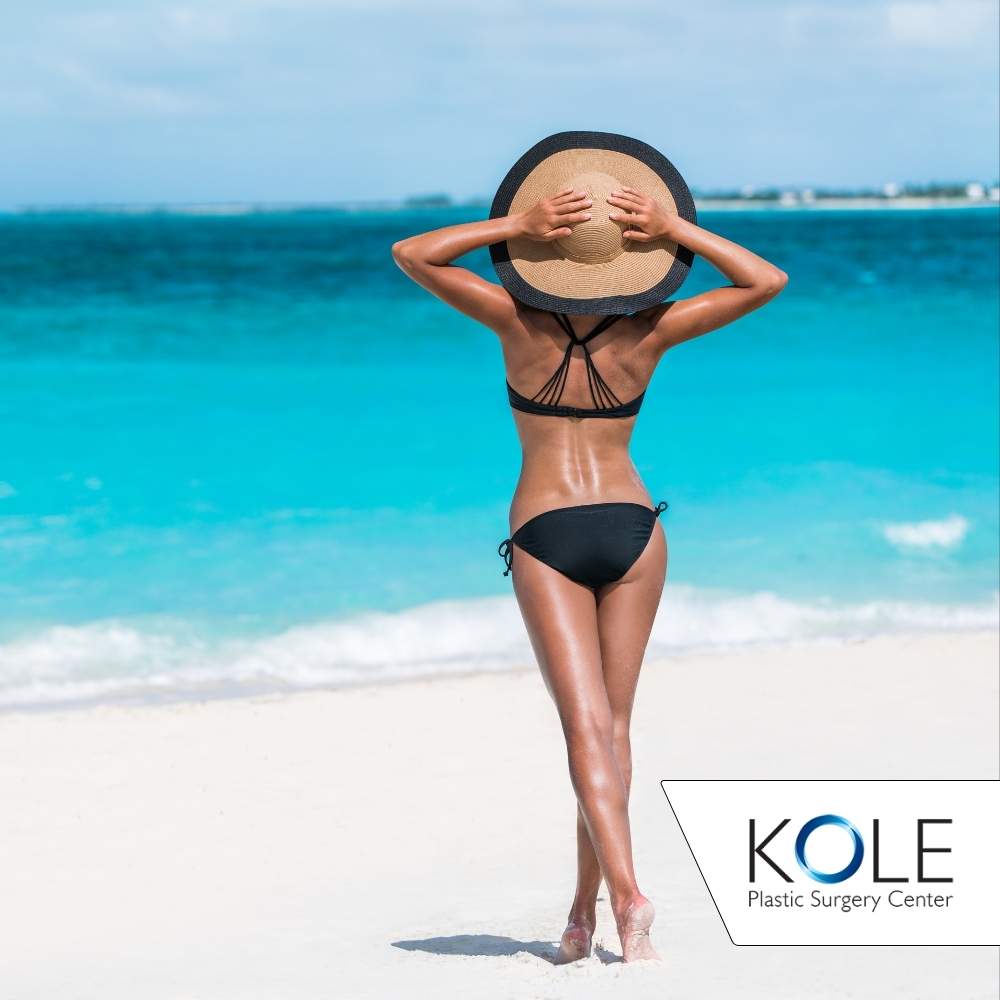 With summer just around the corner, it's the perfect time to start thinking about cosmetic surgical procedures to help you look and feel your best. At The Kole Plastic Surgery Center, we offer a wide range of treatments that can be done now to ensure you're ready for summer.
In this article, we'll discuss popular procedures such as liposuction, CoolSculpting, laser hair removal, laser treatments, Botox, and Kybella.
Sculpt Your Body with Liposuction
Liposuction is a popular cosmetic surgical procedure that can help you achieve a slimmer, more contoured physique by removing stubborn pockets of fat that are resistant to diet and exercise. This procedure can be performed on various areas of the body, including the abdomen, hips, thighs, and arms. With a relatively short recovery time, liposuction can be an excellent option for those looking to improve their body shape before summer arrives.
Freeze Away Fat with CoolSculpting
CoolSculpting is a non-invasive fat reduction treatment that uses controlled cooling to eliminate stubborn fat deposits without surgery. This FDA-cleared procedure can target areas such as the abdomen, flanks, thighs, and even under the chin. With no downtime, CoolSculpting is an excellent choice for those looking for a non-surgical alternative to liposuction to get their body summer-ready.
Rejuvenate Your Skin with Laser Treatments
Laser treatments can address various skin concerns, such as wrinkles, fine lines, sun damage, and uneven skin tone. With a range of laser technologies available, we can customize a treatment plan tailored to your specific needs. By starting your laser treatments now, you'll be able to enjoy a more youthful and radiant complexion this summer.
Smooth Away Wrinkles with Botox
Botox is a popular injectable treatment that can temporarily reduce the appearance of fine lines and wrinkles, particularly on the forehead, between the eyebrows, and around the eyes. With minimal downtime and quick results, Botox can be an excellent option for those looking to refresh their appearance before summer. The effects of Botox typically last for three to six months, so starting your treatments now can ensure you look your best all season long.
Eliminate Double Chin with Kybella
Kybella is an FDA-approved injectable treatment that can effectively reduce the appearance of a double chin by destroying fat cells beneath the chin area. This non-surgical treatment requires no downtime and can provide noticeable results within a few weeks. By starting your Kybella treatments now, you can enjoy a more defined jawline and profile this summer.
Are you ready to meet your Summer look?
The Kole Plastic Surgery Center offers an array of cosmetic surgical procedures to help you look and feel your best before summer arrives. While it's too late for a tummy tuck or nose job due to a longer recovery time, treatments such as liposuction, CoolSculpting, laser treatments, Botox, and Kybella can provide impressive results in time for the warmer months. By starting these treatments now, you can ensure that you're ready to enjoy the summer with confidence and a renewed sense of self.
At The Kole Plastic Surgery, we understand that every patient's needs and goals are unique. That's why we're committed to providing personalized treatment plans tailored to your specific requirements. Through Dr. Kole's years of experience as a double board-certified Plastic Surgeon, he will guide you through every step of the process, from consultation to recovery, ensuring that you receive the highest level of care and support.
If you're ready to explore the cosmetic surgical procedures that can help you achieve your desired summer look, don't hesitate to contact us. Schedule your complimentary consultation with Dr. Edward Kole today by calling 215 315-7655 or visiting our website contact form.
We look forward to helping you enhance your appearance and boost your confidence in time for the summer season